Regardless of the size of your business or premises security and safety of people working there is the number one priority. Every business is vulnerable to some kind of risks like robbery, theft, accidents, employees disputes, etc. To take care of these kinds of emergencies you need professional security guards.
Actually, the biggest benefit of hiring a security guard is to protect us and our property from life-threatening situations. At present, hiring security guards is a necessity, not a luxury. This extra expense is worth more than peace of mind, you can sleep without worrying.
As we all know, crime rates are increasing gradually. So the lives of our loved ones and property must be protected from these unwanted situations.
Types of Security Guards:
Corporate Security Guard
Residential Security Guard
Industrial Security Guard
WHAT IS THE DUTY OF THE SECURITY GUARD?
The job of a security guard is to secure personal and premises by patrolling property, examining buildings, equipment, and access points. Every security guard has different duties assigned to them, having different tasks and routines. A security guard is well aware of the safety policies and procedures of the workplace and makes sure that no one violates these guidelines.
ARE YOU A BUSINESSMAN?
Businessmen hire Security guards to save their lives. In return, guards give them a bouquet of benefits that they won't regret in the future.
1. SAFEGUARDING
Hiring a guard will provide you with peace of mind. Not only you, people who are into business with you also feel safe, this can lead to security and growth in business. As a business owner, it is your responsibility that your employees are safe.
It will be beneficial to hire a security guard if you are doing business in a risky location. Moreover, selling high-end products also leads to danger. So, hiring a guard will ensure the protection of your life and assets.
If you are looking for security guard services then Eagle Eye Security provides professional security guards in Surrey, Vancouver BC for all types of security purposes.
Guards also help you in protecting from thefts, illegal activities, and bond the entries of unspecified persons.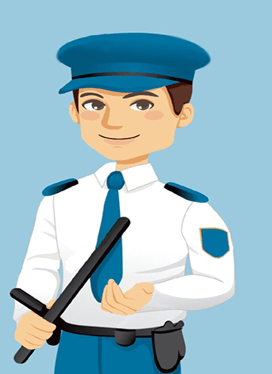 2. HANDLING EMERGENCY SITUATIONS
Security Guards are professionally trained to respond in any kind of life-threatening situation. However, their roles are determined by their employer or client in certain emergency situations.
Let's say if there is an emergency retaliation to an intruder alarm, then before responding to that alarm, he can inform another security guard who is at the CCTV monitoring room to check the situation or a supervisor. If crime is witnessed, then guards can call the cops, observing the area that sounds safe.
ROWING MORE BENEFITS….
Guards have been taught to pre-empt and prevent incidents before they escalate to conflicts. As a businessman, you too must know that workplace emergencies can happen at any time.
Business owners too are vulnerable to different kinds of risks such as economic, political, social, technological, and as an owner, you must know how to be secured from these.
When you hire a guard it's their responsibility to work for you throughout the day. They provide you 24 x 7 security services as a personal security guard. Some guards are trained to provide first aid treatments if needed.
3. MAINTAIN A SECURE & SAFE ENVIRONMENT
WONDERING DON'T YOU WANT TO FEEL SAFE?
YES?
THEN STAY ON…
A safe and secure environment is one in which people have the freedom to pursue activities without any fear. You also have to show your employees, customers, and investors that you genuinely take care of them. Professionally trained guards also provide peace of mind to the owner, employees, visitors, and customers. Employees play a better role in a safe environment.
Security guards are trained in various practices like mobile patrolling, monitoring video surveillance, restricting access to areas, and keeping checking on visitors. Thus, helpful in maintaining a safe and secure environment.
4. KEEP THE ORDER AT YOUR WORKPLACE
They work as disciplinary officers to maintain workplace order, additionally, they keep checking whether everyone is following rules or not. In case of any emergency generally, we see police take time to come to that particular place but a security guard is always the first person to respond to that situation.
Moreover, Security Guards are equipped with skills and knowledge to better understand security concerns than anyone else at that place. They take necessary actions before things run out of hand. This will alert the criminals not to target your place.
LOOK JUST WITH THIS, YOU CAN EARN TRUST AT YOUR WORKPLACE.