The safety and security of the premises and oneself are many individuals' prime concerns. People are now using CCTV cameras and other security measures to enhance the security of their premises. Many people also hire security guards.  They protect you and assure you of complete security. They are the ones who keep an eye on every person who is visiting your locality. If you have a security guard at your workplace, locality, or any other place-then, one thing is certain you are in safe hands. Their main responsibility is to eradicate the risk of any theft whatsoever. There might be a possibility that you are still in doubt about whether to take security patrol services or not.
In That Case, You Can Simply Look at The Points Listed and Explained Below
Keep You Safe & Alert:
The security guard will watch every other person who enters the client's area. Someone might think that they go unnoticed by the security guard, but that would certainly be a myth. Instead, the security guard will immediately inform the client about any suspicious thing or person he may see.
Are There for You Even at Odd Hours:
Security patrol services are very important for a workplace, hospital, or any other crowded place you see. Even when it is peak afternoon and scorching heat-you would still see your security guard on duty. They ensure that your safety and security are not compromised. An emergency can occur at any time. It won't look day or night, so a security guard makes everybody aware as soon as possible so that no harm is caused to any person.
Also, there are three different methods of security patrol. For a better understanding, all three methods are explained below in detail-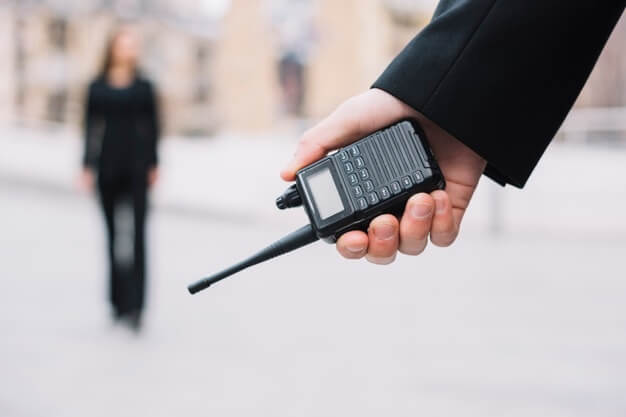 Foot Patrol:
One of the most used patrolling methods is that foot patrol. There are incidents like jammed doors or any other suspicious thing at the client's site-In that case, a patrolling security guard can note all these activities are taking place. This type of patrolling lets the security guard look at the client's site better.
Remote Patrol:
In this case, the patrolling is done where more technology is used. You can use CCTV cameras and maybe drones for security purposes.
Vehicle Security Patrol:
This type of security patrol is mostly used where a huge area must be covered within a short span of time, like stadiums, marketplaces, or any other client's site with a huge area.
Talking about who is eligible to take the security patrol services, these are mostly the type of services industries take because the crime rate is high. It is also very common in the residential sector to take such services. Many of you might be wondering how the security guard carries on the patrolling services. The things that security guards under security patrol services do are –Connect with the client; the security guard uses things like pepper spray and communication devices. The timing of the patrol is kept very confidential so that any criminal would not even know about it.
The Bottom Line
If you are looking for security patrol services, then make sure that you hire the best team and look for everything included in their patrolling services. You can find the information about such services on the internet, or you can seek references as well.
Gone are when you had to be constantly stressed about security issues. Now you can simply take security patrol services, and you are good to go.