Moving can be quite a stressful event in ordinary circumstances, let alone amid a world pandemic. However, not everyone can choose their moving date. Life is full of unexpected occurrences, and sometimes you have to live in the moment and go where life takes you. Suppose you get a new job out of town and need to relocate, or you need to downsize to a smaller apartment. Moving in such instances is not something you can prolong after the pandemic is over. But, you can make sure to be aware of mistakes people make when moving during the pandemic. That way, you will learn how to go safely through the whole moving process.
People think moving on their own during the pandemic is a better option
You might think that it is far safer to rent a truck and do all the heavy lifting by yourself. After all, you have been doing a lot of things on your own since the pandemic started. You are used to working from home and even organizing your home workouts. Why should it be a problem to manage a DIY relocation? If you think about it, there are still some concerns associated with this idea.
If you rent a truck from a random company, you cannot be sure that it is properly cleaned and sanitized after it has been used. You should, then, bring your cleaning supplies and sanitizer and clean the entire truck, including the walls and the floors. However, suppose you choose a professional moving company. In that case, the chances are they already have strict hygiene protocols and have already cleaned the truck before coming to your address. That would save you some serious time and give you peace of mind if you are worried about how sanitized the vehicle and the equipment are.
Ask your movers about safety measures
One of the most common mistakes people make when moving during the pandemic is not asking their movers about their COVID-19 protective measures. After you have had your morning coffee, call your movers and talk about the processes and actions they have in place. Ask about wearing protective masks, gloves, or other equipment. Inquire about rules that you and your family should abide by during the moving day. If you make these kinds of queries in advance, you can prepare on time. If you cannot remember these specific questions, you can always write them down before calling your movers.
Not everyone knows that you can receive an online moving estimate
If you don't want many people coming to your home during the pandemic, having movers over to estimate the price of your relocation might be an issue. You should know that many moving companies offer online moving estimates. You can ask for this type of service when you contact your potential movers. If you can send flowers online, why shouldn't you have your belongings surveyed virtually, as well? One way you can do it is to walk through your home, live on FaceTime, or some other app offering video calls. Another way would be to record the walkthrough and send the video to your movers. After they see the video, they can give you a moving estimate. A third option is photographing your furniture, appliances, personal belongings and sending the photos over for a virtual moving estimate.
Used moving boxes are not the best choice during the pandemic
Moving is a costly business, and you want to save some money wherever you can. Unfortunately, opting for used moving boxes doesn't seem like a great idea during the pandemic. Stretch your budget if you can, and get yourself new moving boxes and supplies. It will be an excellent investment because you can use the boxes later on to work on some great DYI projects. You can recycle the boxes by making a cute dollhouse for your daughter or making a nice-looking storage unit for your cupboard. If you are always on the lookout for more storage space in your home, having new cardboard boxes will give you plenty of options. You only have to be a little creative and let your imagination work that DIY magic.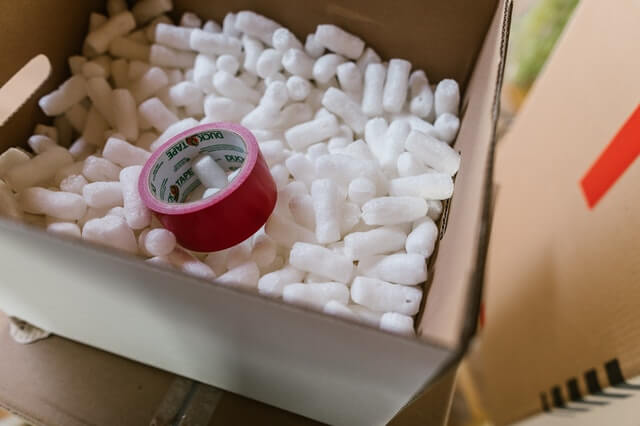 Good organization is essential when moving during the pandemic
To organize a successful moving day, be sure to make a moving day plan well ahead. It should include specifics tasks that you and the movers will take on the given date. If you follow your movers' instructions and take your plan seriously, you should have a great experience moving. Be sure you have packed all the essentials and checked everything twice. Keep your documents at hands' reach and prepare your personal protective equipment, including masks, gloves, and some soap and sanitizer for the movers. Prepare some paper towels, and some hand wash in your kitchen or bathroom and direct your movers so they can adequately keep their hygiene while working.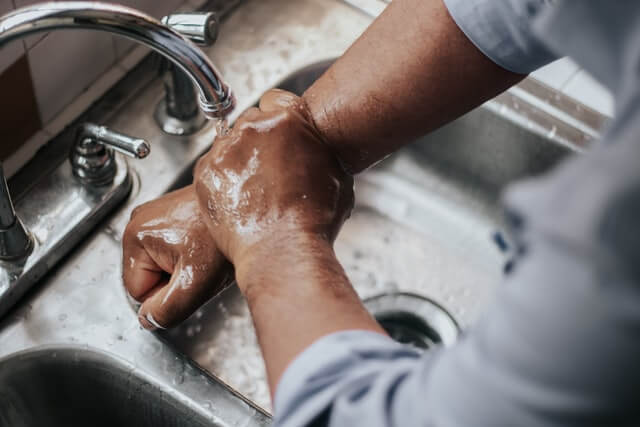 List of other mistakes people make when moving during the pandemic
Because moving is a hectic job, you can sometimes lose focus. That is why you should prepare in advance and write down all the essential tasks you should perform. Besides the already mentioned, keep in mind some of these mistakes people make when relocating amid the pandemic:
Failing to protect yourself properly
Not keeping social distance
Not cleaning the new house before entering
Forgetting to disinfect the old house after everything is cleared out
Not delaying the move if they feel under the weather
Ensuring you avoid these common mistakes people make when moving during the pandemic, you would be employing all the preventive safety measures. That way, you will keep yourself, your family, and your movers safe during these trying times.