Moving is always stressful. Changing a place of living, packing, organizing everything, sometimes it could be an absolute nightmare. While thinking about how to pack our stuff and protect them, we often forget about ourselves. We fail to "pack us up" the best way possible for moving day. And we are the most important package. While choosing the right sleepwear, for instance, is a piece of cake, deciding what to wear on a moving day is a bit more challenging. Take into consideration the weather, the distance of your move, all the unexpected things that could happen on the road. Or, on the brighter side, possibly meeting the love of your life just around the corner in your new neighborhood. You never know. Moving doesn't necessarily have to mean looking like a total mess. You can still look fashionable, especially if you hire a team of experts. So, to choose the right outfit, you need to know what exactly you are dressing for.
Tips For Fashionable Yet Comfortable Looks
1. Checklist
First of all, you'll need to organize. Make a list of all the things you might need to pack everything up. This includes boxes, wrapping paper and foil, bags, luggage, and other useful things. Secondly, divide your stuff into groups (clothes, dishes, books, appliances, or kitchen/bedroom/dresser). That way, it will be much easier to unpack everything. Plan it step by step so that you don't forget anything. You can start with belongings that need more attention and take more time, like fragile things and plants. Then move to the next part, books, clothes and shoes, and everything else. And remember to leave a few outfits out of the boxes, because you will need something to wear on a moving day.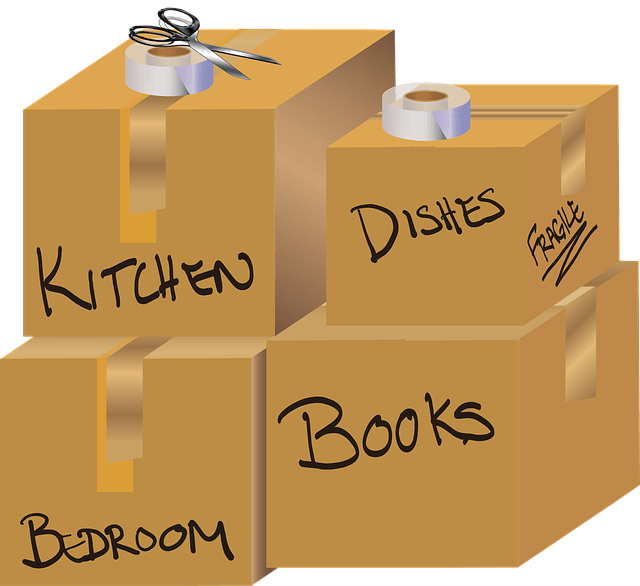 2. Fragile stuff and plants
When deciding what to wear on a moving day, you need to know what you will be doing. You might want to pay more attention to some things like glass, antiques, and plants. These are maybe the most difficult to pack. Although you can do that yourself, some people prefer hiring professionals to do it instead. Handling your beautiful plants during transit is very tricky. But it is not impossible to do it yourself. Because these things break easily, you'll need extra protection. One more thing about plants: eliminate any bugs that may have found a home in these pots. You don't want bug infestation in your new home and among your beautiful clothes. If you transport the plants, you will likely check and hold them sometimes. So, think about wearing clothes you can easily wash later.
3. Books, documents, and papers
This is the easier part of packing. You're going to need a lot of cardboard boxes and duct tape. Maybe you should consider using foil or packing them in plastic bags first before putting them in the boxes. It could rain, or someone could spill something; who knows. You can never be too careful. Also, you might want to keep your documents like ID, driving license, bank cards, and passports by your side, just in case. And for that, you will need a practical but stylish bag.
4. Clothes
First of all, you should divide your clothes by seasons. Also, this is the perfect opportunity to go through your wardrobe and put away clothes that you don't need or wear anymore. So, this is the time to get rid of the stained and worn-out garments you have probably considered wearing on a moving day. Secondly, you need to think about renting a storage unit where you will keep seasonal garments and pieces you are not ready to say goodbye to yet. Having your clothes safely packed and stored away will give you peace of mind while relocating. As for the items you will bring with you right away, there are so many different ways of packing your precious clothes: folding, rolling, packing cubes, just pick what suits you best. Finally, you can even consider leaving your clothes in the drawers and wrapping the wardrobe, especially if you hire a moving company specializing in moving bulky and heavy things.
5. What to wear
Moving requires a lot of movement, lifting, walking up and down the stairs, eating on the go. And what you should wear on that day involves lots of stuff that, even though you might have an impeccable sense of style, don't contribute to your idea of looking like a fashion icon. These are sweatshirts, old T-shirts with an old ketchup stain, worn-out sneakers. Though comfortable, maybe you should put these away and look for something else. Who knows, perhaps a handsome new neighbor will offer to help you with the boxes.
Here are some of the things to pay attention to:
Dress by the season – Pay attention to the weather forecast to see if you should dress for hot, cold, or rainy weather. And always have extra clothes, in case you need to change.
Tops – You should avoid white and other too bright colors because of possible staining. A colorful or darker shirt is always a good choice. Also, graphic T-shirts are a staple and a comfortable and practical solution for a moving day outfit.
Bottoms – Go for functionality and comfort. Don't wear skirts or jeans that are too tight. Go for leggings or cargo pants with a lot of pockets. Paired with a nice shirt and a pair of boots, those can still look super cute while being very functional.
Shoes – Your feet are your best friends. Wear something comfortable, like light cushion sneakers with support. Also, if you want to dress up a little, go with a pair of cute ankle boots or colorful rain boots. Either way, one thing is for sure: you should avoid heels, especially if you are moving into a building without an elevator.
Layers, layers, layers – Remember how our moms used to tell us to dress in layers? Well, it appears that that is the best way, especially when you're moving. It is the easiest way to deal with sudden temperature changes. A denim jacket or a cute raincoat could add to your outfit and be useful.
Cosmetics – Heavy make-up is a no-no while moving, but a few things could enhance your look. Pack a chopstick, mascara, wet-wipes, deodorant, and hand cream, and keep it in a small bag or purse by yourself. You never know when you might need it.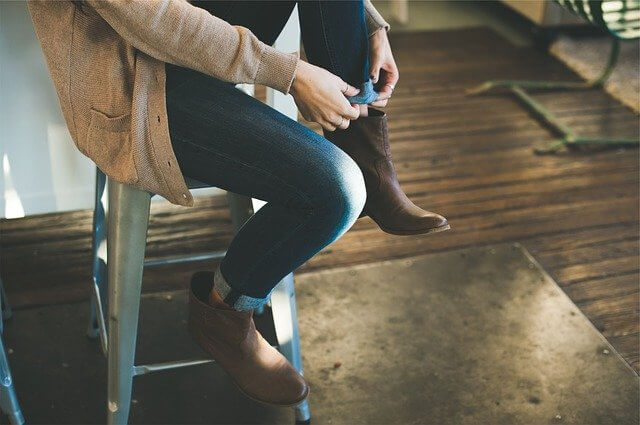 Ready for your move
In conclusion, it's not just your things and your new house that need to be taken care of and look pretty. Maybe you'll hire a moving company that does everything themselves so that you can relax and enjoy the process while wearing high heels and your favorite dress. But, if that's not the case, we do hope this article helped you decide what to wear on a moving day. You can still look good while carrying boxes with the help of your best friends. Who says you can't have it all?