Before buying any car parts, you must know all the significant information about such parts. There are many local as well as online sellers that offer auto parts. But all of them are not genuine. You need to make sure that you are buying the right and genuine parts for your car. Hence, you must buy these parts from a genuine and reputable company that has a track record of offering the best parts. Before choosing a seller and buying auto parts, you need to consider few factors to ensure that you are getting the best parts for your vehicle. 
Few factors to consider before purchasing car parts are as follows:
1. Used or new auto parts 
Would you like to purchase a new auto part? Or would you like to opt for a used one? It is the foremost thing that you need to decide. Both have their own benefits and cons. If you do not mind spending a good amount on parts, then you should prefer buying a new auto part. However, if you have a small budget, then you can choose used auto parts. These parts can be a durable choice. You can find sellers of new auto parts as well as used auto parts easily; it is upon you as to what you would prefer.
2. Quality
Not all auto parts available are quality standard certified. If your turn out purchasing such auto part, it will wear off in some time and you will have to spend on the repairs or replacement in near future. Hence, make sure the auto part you are looking forward to purchasing is quality standard verified. Also, check customer reviews.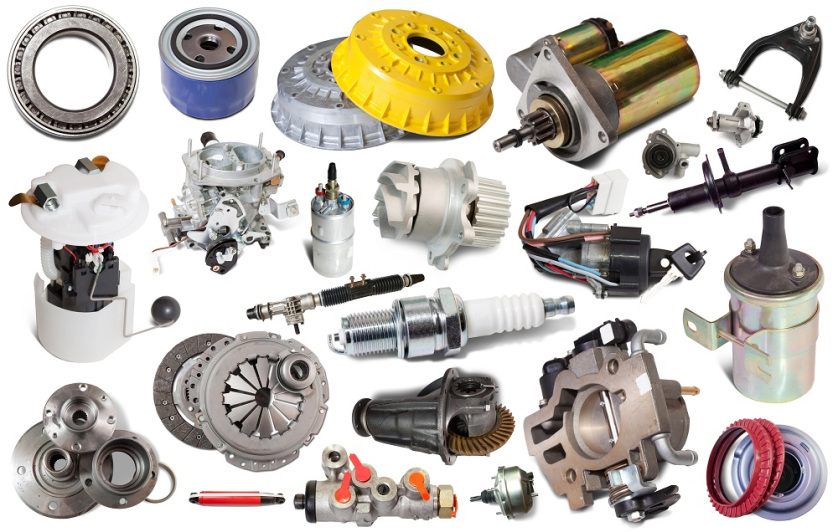 3. Compatibility
The most important thing is to see if the car parts you are considering are compatible with your car model. Not all auto parts suit all car brands and models. Ensure you purchase the right auto parts. In this case, you can consult a car mechanic to choose the best car parts required for your car.
4. Prices
For purchasing auto parts, price comparison is highly crucial and beneficial. It is would be great if you take out enough time to check out several sellers and take estimates from them. It helps you in making a comparison. Never settle down for the first seller you come across. There are chances that you might miss out on a lucrative deal for car parts. Comparison of prices always helps to get the best deal without compromising on the quality.
5. Warranty or guarantee
Only when you have a guarantee or warranty for the auto parts, you can ask for renewal in case of wrong functioning of the product within the time frame. The auto part that comes with a warranty or guarantee denotes the genuineness of the parts. Hence, always look for a guarantee or warranty before you purchase, and you must read their warranty terms too.
6. Return or exchange policy
You must ask or check the return and exchange policy. If you are purchasing online, the website will have information on it. If they do not have one, you can get in touch with them and ask about it. You are buying from a local seller of car parts; make sure you inquire about this. If you know about this policy, you know what to do if you get a defective part.
Considering these factors will surely help you to purchase the right car parts for your car. You can find ample options online to buy your car parts and you can place your order according to your needs.