If anything is true for fashion is that everything comes back into style eventually. Therefore, we're bringing you a list of fashion trends that are making a comeback in 2021.
Designers seek inspiration in the decades that have passed and can even bring back popularity to some of the old trends. A lot of them you might already have at home or are easy to do by yourself.
It's Time To Check Your Closet!
Let's be honest – you probably own so many things you haven't worn in ages. At the back of your closet, there are probably hidden pieces that you haven't even worn so far.
If that is the case, it's definitely time to go through your stuff and organize your closet. Perhaps you get lucky and find some old pieces that are back in style. Maybe invite your friends and have some fun while decluttering?
When organizing your things, create three piles:
As said, different trends usually come back in style and regain popularity. Sometimes even decades after. Therefore, make sure to save and safely store items that you assume might make a comeback.
If you live in a small apartment and don't have a lot of space for excess clothes, check our DIY storage ideas. However, if you still lack storage space, consider renting a unit and store pieces you no longer wear.
What To Wear in 2021?
If 2020 taught us anything, it is the importance of comfortable clothes! In 2021, the trend continues, so we've chosen several trendy but cozy items inspired by previous decades! The best part is, you probably already have them at home.
Go Denim!
Although high waist jeans have been popular for a while, you can put away slim-fit models you have in your closet! This year, some older types of jeans are making a comeback.
Mom jeans
Baggy jeans
Flare jeans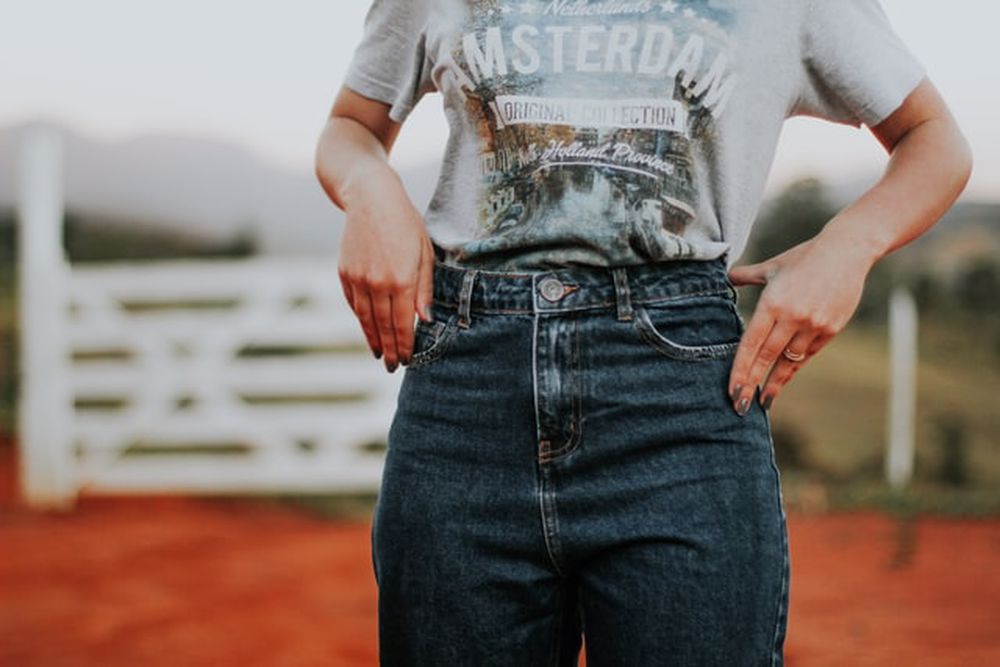 Flatforms
A perfect mix of design and comfort, flatforms are getting more and more popular. They have an even rise from back to front, so you can spend hours in them, almost feeling like you aren't wearing anything. They found their way back from the '90s in 2021!
Crop Tops
If anything is dominating our social media feed, those are crop tops and baby tees. Inspired by the late '90s, this trend is slowly taking over. The best part about crop tops is that they can be transformed to perfectly fit anyone's unique style.
Keds
Keds debuted in 1916 and have been worn by fashion icons such as Marilyn Monroe and Audrey Hepburn. In 2021, they've made their return as everyone's favorite summer sneakers. They are perfect for warm weather and very comfy. The best part is, you can wear them with anything!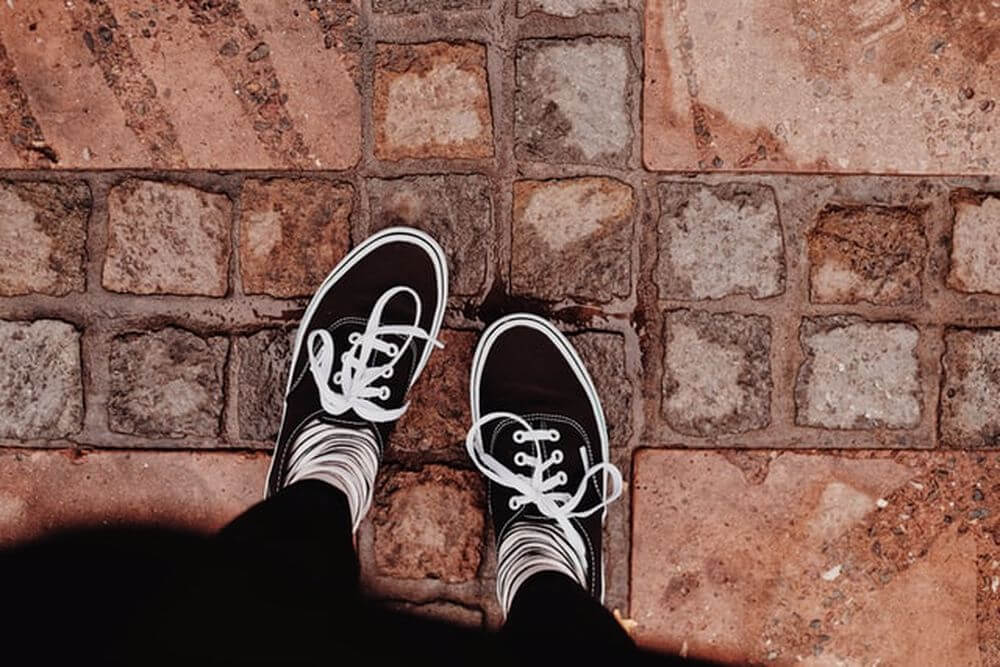 Pleated Skirts
Pleated skirts are a trend you do not want to miss out on in 2021. They are very comfortable and easy to match with different tops and shoes. It even goes well with white sneakers that are becoming more and more popular, too.
Don't Forget To Accessorize
We can all agree clothes are important, but no look would be complete without good accessories. In 2021, we are witnessing the return of some iconic accessories. Items like silk scarves are going to be seen around many necks or heads. Scrunchies are also making a huge comeback. While, when it comes to accessories for your face, brace yourself for tinted glasses and cat-eye sunglasses! 2021 is definitely a year of comebacks, so make sure to go through your and your mom's closet, too.
Headscarves
If you want to spruce up your look and add a vintage vibe to it, you must try headscarves. They are THE comeback accessory in 2021! They were popular in the '60s when women like Audry Hepburn wore them, but they've gone through a huge metamorphosis, and now you can see so many variants and find interesting ideas on which way to wear them.
Complete Your Look
No look would be complete without trendy hair and makeup. As well as clothes, shoes, and accessories, beauty trends also tend to come back and inspire stylists. Here are some beauty trends that made their comeback!
Makeup Trends
The final touch to every outfit is good makeup. Many makeup ideas and trends that are popular in 2021 were inspired by previous decades. Lip gloss, rosy cheeks, and '80s hues will dominate both runways and streets this year. On the other hand, bare skin is also very trendy, so you will be seeing a lot of natural and fresh glowing skin around you!
Accent Your Eyes
Eyes are still in the focus of our attention, and many eye makeup trends made their comeback from the different decades of the 20th century. Spider lashes are regaining popularity and are a great choice if you want an ultra-lengthened look. If you want to give out a grungy vibe, try putting on thick black eyeliner or smoky eyes. Or, if you want to achieve a youthful pop feel, try experimenting with glittery eye shadows.
Hairstyle Trends
When it comes to hair, the '80s and '90s hairstyles are getting more and more popular. So say goodbye to the plain and blunt cuts you're used to seeing. Although the iconic blowout hairstyle made its way back from the '90s, curls are definitely even more popular.
The Return Of The Curls
Curls are one of the hair trends that made their comeback in 2021 and were embraced with open arms. No wonder perms are becoming popular again. Together with curtain bangs, '80s inspired curls are something you can see very often in 2021.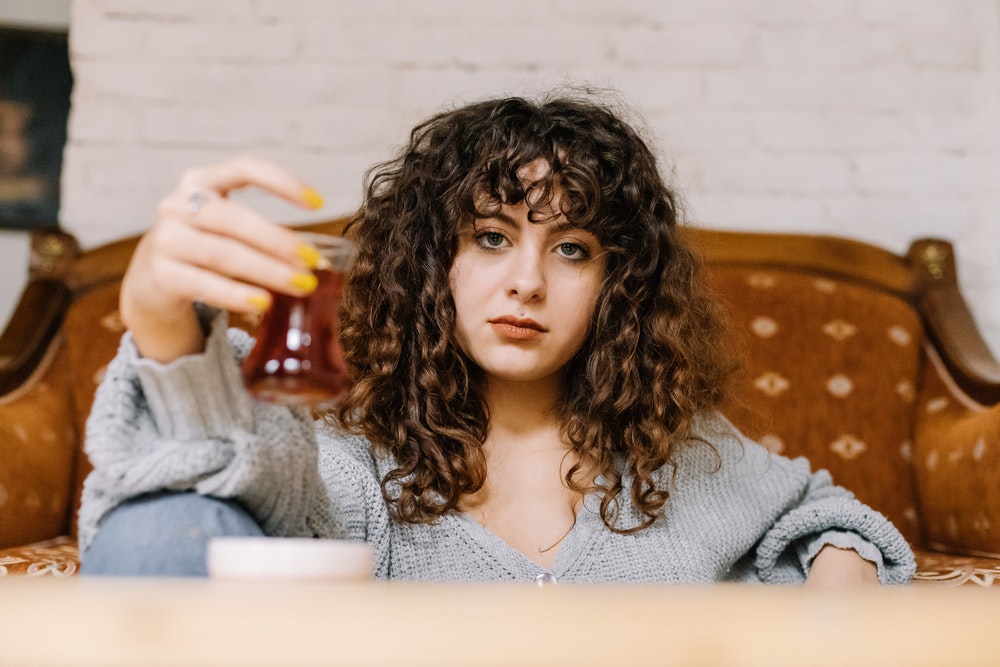 Given that there are many fashion trends that are making a comeback in 2021, you should definitely do a detailed check of your closet. Guaranteed, you'll find pieces that are back in style that you can get creative with and make entirely new looks. Hopefully, this article gave you at least a little bit of inspiration.