One of the most important outdoor property maintenance jobs is replacing old malfunctioning gutters and downpipes, and installing a new guttering system. We all know that when rainwater flow and drainage are compromised, your home can suffer from water damage. And often, folks wonder if they can undertake the gutter installation job themselves.
So, let's explore a few aspects, concerns, and specifics of fitting a new guttering system by answering the most common questions people ask online, and thus help you make an informed decision on whether you should attempt completing the task yourself or better be safe than sorry and call a professional.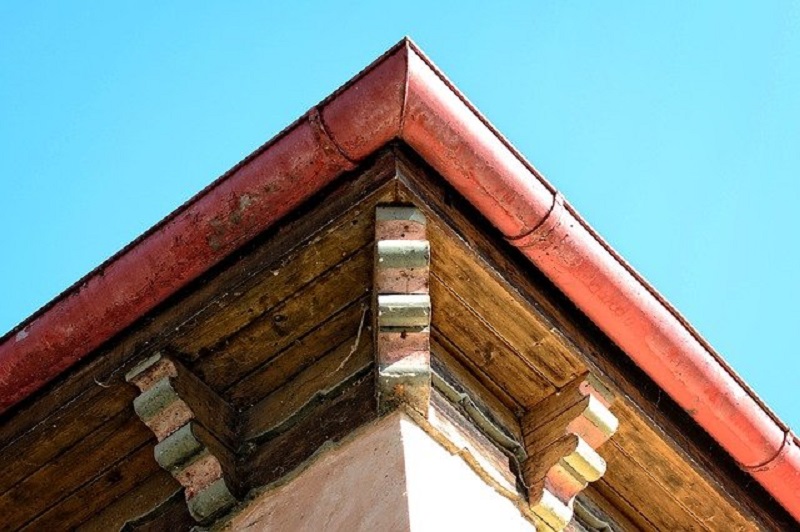 Is it hard to install gutters yourself?
The job of gutter installation is a medium-level task that requires certain skills and tools. The work must be done properly, so it is important to get the right tools and have the ability to use them. It's also essential to have some skills in carpentry, as well as good knowledge about gutter installation techniques — measurement, calculation, and cutting. It is generally not an ideal job for a one-man crew if you are completely inexperienced — call a friend to help you out.
How to choose the right gutters for your home?
There are plenty of choices when it comes to buying gutters and downpipes, in terms of flow capacity, shape, color, and material. Many will be led by their budget in making a decision, so it's good to mention that vinyl (or PVC) guttering is much cheaper than such made from metal (aluminum, zink, stainless steel, copper, or cast iron). In terms of shape and flow capacity, for instance, there are a few options available, such as half-round, ogee, deep flow, and square gutters.
Your decision here should be based on how steep your roof is, how large your property is and what the average rainfall per year is where you live. The steeper your roof and the larger your property, the bigger the flow capacity your gutters should have (deep flow and ogee).
Another consideration you should think about is the manufacturer's guarantee. Purchase gutters and pipes that meet the British Standard, and have no less than 10 years of warranty.
What is the proper way to install gutters?
Folks may approach the job differently, in terms of working at heights that gutter installation involves. We strongly recommend using scaffolding rather than a ladder. Furthermore, proper planning prior to installation is a must. This entails using a component diagram of some sort, or simply listing all the components that you need after measuring carefully the length of guttering you'd need.
In addition, take the guttering system of the neighboring property(s) into consideration if you live in a terraced or semi-detached house.
Last but not least, keep in mind that you may come across rotten sections of your fascia board or soffits after removing the old guttering. So, you should be well prepared to replace damaged roof parts before installing your new gutters and rainwater pipes.
Important safety tips: While on the topic, make sure to have a helping hand when dismounting the old gutters, especially if they are rusty cast iron ones. You should take measures to catch the damaged roof drainage piping by hammering nails in the fascia board or using some sort of netting before slowly lowering sections to the ground. Also don't forget to use suitable gloves, as sharp edges can be an issue. And most importantly, if you use a ladder, make sure someone is holding it for you at all times.
What are the main steps to follow when installing gutters?
Here are the main steps of how to install gutters:
Screw-in your outlet on the fascia board (5 cm below the roof) after positioning it correctly using a plumb bob that hangs directly over the drain.
Fix your first bracket to the board, 1 m away from the outlet. Make sure it's about 3 mm higher than the outlet. Connect the two components with a string so that you can confirm its slight downhill run with a spirit level.
Install the rest of the brackets at no more than 1 m distance from each other. Make sure that the last bracket is no more than 15 cm away from a stop-end (or an angle). Don't over-tighten the brackets!
Lubricate the gutter joint seals as you go to facilitate installation. Start from the outlet located closer to the highest point and fit the first length of guttering by snapping it into position. Fasten its end with a union bracket by screwing the latter into the fascia board.
Carry on in the same way with the rest of the guttering lengths. To complete the run, cut a piece of gutter to size and fit the stop-end (see step 3).
To fit the downpipe to the outlet, you may need to use an offset bend so that the downpipe runs correctly over the drain. Use a plumb bob tool again to mark and fit your pipe clips in the right position to the wall. For connecting two downpipe pieces, use a pipe socket, secured with a downpipe clip. The same goes if you have to use a pipe shoe to direct the downpipe to the drain.
Note: Follow the manufacturer's instructions, regarding the type of screws you need and any joint installation specifics that factor in expansion.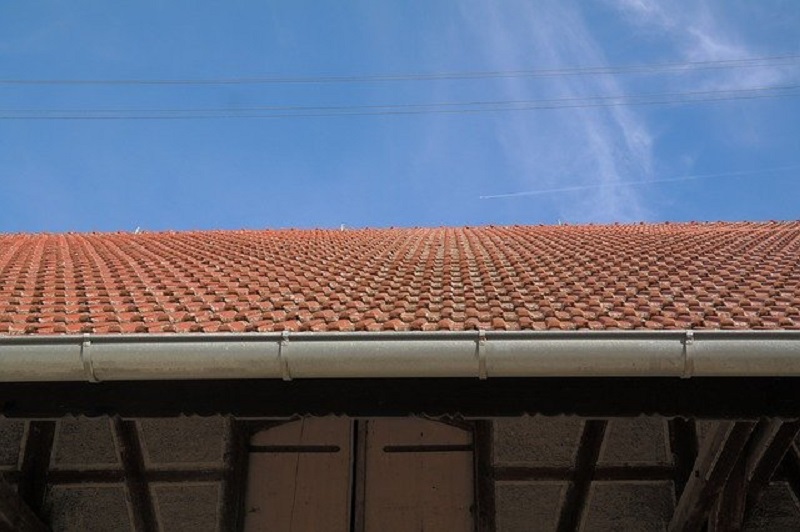 Is installing new gutters yourself worth it? Is it cheaper than calling a professional tradesman?
Let's get straight to the point! By doing the job yourself, you'll be saving on labor costs, which can be between £200 and £300 per day for a team of two gutter installers (the job shouldn't take more than a day). We need to point out here, however, that this usually includes the removal and disposal of your old guttering, as well. So, you should consider carefully the fact (if you go down the DIY path) that you'll need to arrange and pay for the disposal of your old gutters. Also, as the job is best done by two persons, you may need to reimburse your helper for their time and effort. Last but not least, if access is an issue, don't forget that equipment (scaffolding, access towers, etc.) is also included in a professional gutter installation quote.