Do you have a sweet tooth? Are you a passionate dessert chef? Is it not dreamy to combine chocolate with all your sweet dishes? If you are already feeling a rush in your mouth and see yourself drooling, this post is surely going to fulfill your cravings. Present before your delicious tips and ways about how to add Ferrero to your recipes. Not to mention, it is one of the most prominent brands in the market for chocolates and confectionery items.
What is stopping you to experiment with this ingredient and calm down the palate? Here are some ideas that you can try easily. All you need is to buy Nutella, Rocher, and other ingredients of your choice/ requirement according to the chosen recipe. Ensure buying everything from an authentic store to experience the authentic taste in each of the bites.
Let's hop onto the recipes now:
Celebration Cake
What is a celebration without cake? It is the central attraction of a birthday, anniversary, promotion, and any other significant occasion. Consider adding Ferrero chocolates and Nutella spreads to take the cake game to another level. It will indeed be such a premium cake that you or anybody else might not have had until now. You may either crush the chocolates or use them as decorative on the top.
Quick Munchies
One should not have to wait for a grand event to relish chocolaty flavor. You can always enjoy this finest sweetness in bits and parts, especially with morning or evening beverages like tea, coffee, etc. You can make donuts/ cookies with this chocolaty spread of Nutella. Melt or crush Ferrero Rocher as you desire for a donut/ cookie of your preference. The brand also sells delicious biscuits to accompany your beverages fantastically.
Whole Box
The best thing about chocolates is that you do not necessarily have to indulge in cooking procedures. All you need to do is unwrap these appetizing edible products and take a bite straight away. They are perfect for several scenarios where you do not have to whip them with cream or bake them in an oven.
Do you have to make apologies to someone near and dear? Or, are planning to propose to the love of your life? Feel like thanking a colleague? Ferrero has top-notch boxes of chocolates for all.
Pot Luck
Are you having plans to catch up with friends or family? Pot luck parties or reunions are very exciting where everybody brings a cooked dish and shares it with others. You do not always have to take steaks, burgers, rice, bread, and other savory items only. It is time to give a sweet twist to this potluck idea with Ferrero Nutella, Rocher, and other sweet ingredients. Everybody will indeed crave some dessert; so how about making them fall head over heels with this?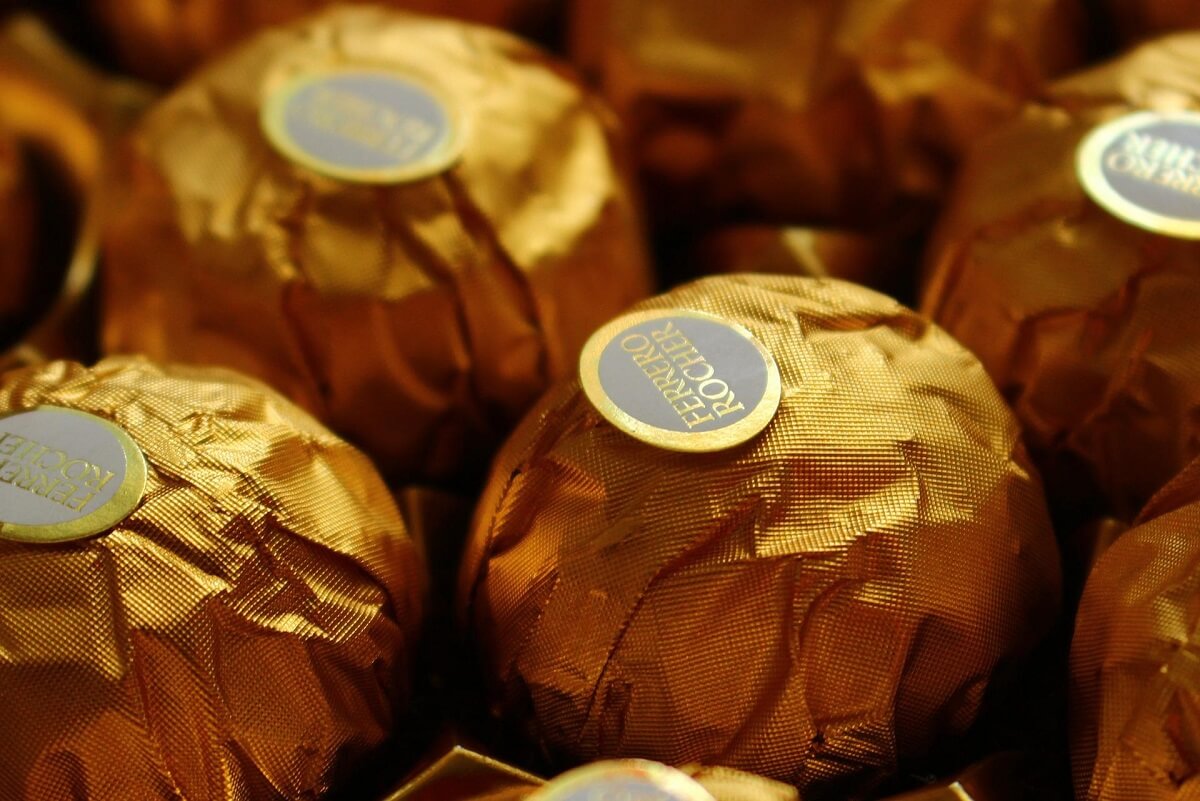 You can always look for more options like parfait, muffins, brownies, puddings, and more. Do not forget to check the website of the brand itself to get more products like olive oil, jam, pasta, olives, fruit drinks, pastry biscuits, and so many other savory items also.
Conclusion
If you are an admirer of desserts, you can enjoy plenty more sweet delicacies with this chocolaty ingredient. The premium taste, smooth texture, crunchy flavor, and unbeatable quality of this brand is known worldwide. It is indeed going to impress your guests, and even your taste buds are going to thank you for presenting Ferrero to them in such unique recipes. Go and experiment now! Moreover, they are available in many box sizes for your convenience!