Landscaping from scratch may be quite a confusing task if you don't have much knowledge of this. However, not to worry! This article has got you covered with many excellent ideas and garden designs for every size yard, whether it's large and expansive or small and intimate.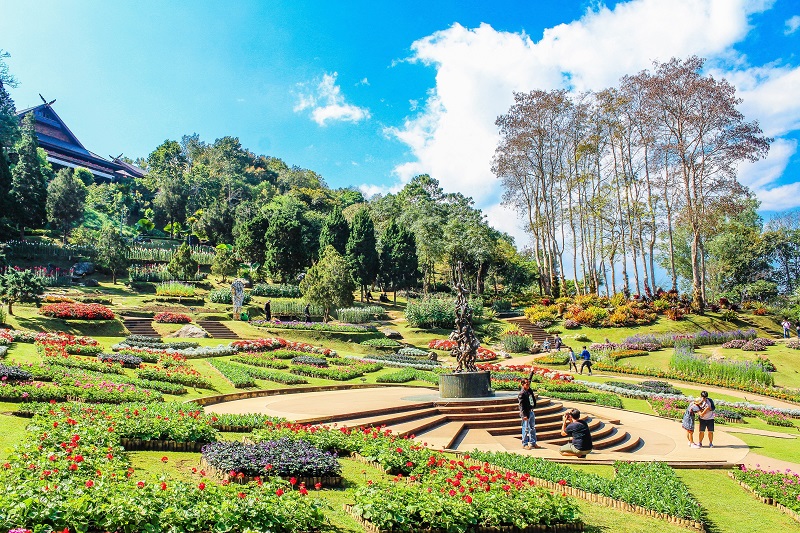 Smart and Incredible Landscaping Renovating Plans:
Let's start by looking at some of the most incredible and smart landscaping solutions for your home's small front yard or backyard.
1. Incorporate some flowers
It is no doubt flowers make everyone feel much better. It offers a splash of colour and gives guests to your home a spectacular view of your home's front yard. All of the colours would add a lot of vibrancy to the main doors. But it is to be noted that you put all-season flowers to ensure that your landscape looks vibrant throughout the year.
2. Improve the look of your walkway
Instead of constructing typical pathways or walkways to your home's passageway, consider constructing a stone path. When the pathway is surrounded by lots of pretty lush greenery, the front patio may look sophisticated and charming.
3. Hanging lanterns
Putting a few gorgeous and modest lanterns on the tree branches in the backyard of your home will light up your nighttime. Your outdoors can become a magical place where you can simply enjoy yourself with your loved ones with nature while basking in the sun.
4. Add a showering area in the outdoors
Installing an outdoor shower zone may be a fantastic option, notably if you have a multipurpose yard with a pool. You may also incorporate a stoned walkway as well as a pegboard to hang your towels or clothes to make it more magnificent.
5. Pick a good standing planter
These standing planters are sometimes referred to as Grecian-style planters. You may incorporate a standing planter to provide a vintage touch aside from the flower pots, swinging creepers, or dramatic shrubs.
6. Make an entrance through an archway
It looks amazing when the branches of trees on both sides gracefully combine to form an arched entrance. An archway approach in landscaping can give your home's entryway a very classic and beautiful look.
7. Make a garden full of roses
If you must choose only one type of flower for your yard, make sure to choose roses. Nothing compares to the glitz and glamour of a garden full of roses. It also plays a vital role in the upkeep aspect in the long term. Keep it simple with some lovely roses that offer a sensual charm to the overall beauty of the landscape.
8. Make everything look warm and cosy
You have the option of redesigning your landscape in a very personalized manner. To make the entire space appear cosy, you may consider surrounding it with beautiful plants and comfy lounging spots with plenty of pillows. To make it more appealing, you might add wooden fences.
The Bottom Line
It is important that you be patient when landscaping, since designing gardens doesn't complete overnight! There may be unexpected twists and turns, whether you're an expert gardener or a total novice. Despite that, you should never hold yourself to take on the challenges in designing your garden.
In a nutshell, there are innumerable landscaping solutions available to radically transform your outside space. Whether it is your home's front or backyard, there are various methods to make the most of it while maintaining a stunning, sophisticated, and welcoming appearance. Among the many unique ideas provided here will undoubtedly appeal to your personal preferences.