Misplacing the house key or forgetting it at someplace is very common; it would be wrong to say that everyone in the life span has forgotten their key somewhere. Now imagine you are already drained out from your hectic schedule, and then you realize that you lost your key somewhere. In such situations, or residential locksmith services are the saviours.
Here are some benefits and tips for hiring a professional locksmith for your home locks issues.
Picking up the right residential locksmith services 
 It is not easy to find trustworthy residential locksmith services, especially when you are unaware of the locality or new in some area. But by following these methods, you can successfully find one for yourself.
Accredited, licensed and insured: You must ensure to see all the legal documents of the service provider. A loyal and trustworthy professional will never hesitate to present license and insurance before you. If not able to, then better to look for some other service provider.
Ask for recommendations: The easiest way to find one is to hire someone through referrals. Ask your acquaintance whether they know any good residential locksmith services nearby or can refer someone with whom they have previous experience.
Websites and online portals: Check the official website of the service provider and read the testimonials, reviews, ratings, services and other details mentioned there. There are numerous bloggers who write articles imparting knowledge about locksmiths; you may also refer to those. Lastly, check their social media handles; this will also give you an idea about how residential locksmith services work.
Fully equipped: To fix the locks or break them, you require various tools. Hence, before hiring for such services, check whether they are fully equipped or not. For instance, there are cases when you don't require breaking the lock, and professionals can fix it using better alternatives. But a scammer may prefer breaking it rather than putting in other efforts. This will not just damage your property but will charge you more as you will require a new installation of lock and key.
Experience: It is important to hire an experienced service provider as their prior experience will help fix the problem faster.
Payment method and quote: Different residential locksmith services prefer different methods of payment. Some may ask to pay together after completing the task, while others may take it before starting the work. It is better not to pay before completing the task as they may scam you and not fix your lock properly. Also, ask for quotes from various service providers so that you can compare them and select the best one.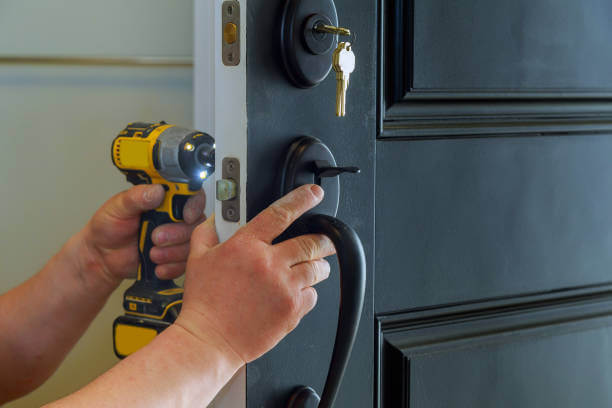 Benefits of hiring residential goldsmith services
These professionals have the appropriate knowledge and required qualifications to fix your problem that a normal person lacks.
When you hire a learned professional, you don't have to worry about your property damage. For instance, a door lock is stuck; now, when a normal person handles it, they slowly get frustrated and end up damaging the door or lock. But when a skilled residential locksmith services employee handles it, they prevent such damages from happening.
It's a time-saving alternative.
The professionals also serve even during odd hours.
Getting a warranty service is the most prompting benefit of the services.
Wrong person can ruin your lock and you may have to spend the money on replacing it if the lock gets damaged during key making, thus, one must ensure to check all the above-mentioned points before hiring a locksmith to avail the maximum benefit.