Hire a contractor to build your dream house, or you can hire a contractor to renovate your existing home. Do you need to hire an architect? An architect can charge you a huge amount for preparing a layout for your home because they are the engineers who can make the blueprint of your home and help you to get it approved by your municipality. But you can save this cost by hiring a draftsman. Here, you can find some benefits of hiring a drafter.
Reasons To Hire A Draftsman:
You do not need to hire an architect for a simple project, and you can prepare your draft by a drafter.
Draftsmen can prepare the payout along with the floor plans of your home and they can make a 3D model for your home. For example, if you want to add a restroom in your home then you can hire a draftsman to prepare the floor plan for the same. You can also add a few windows or doors in your home to install a proper ventilation system.
You can hire them for preparing a blueprint for your entire home. They will be able to create the best design in no time.
Why Is A Draftsman Better Than A Regular Architect?
You cannot hire an architect if you have a restricted budget because the fees of such engineers are very high. They charge you 3% of the overall building cost, but you need to pay 10% of your overall building cost to an architect. If you hire an architect to draw the layout of your building, then they can charge you 4-6% of your overall building cost. You can simply get this blueprint done by a draftsman by paying 1-3% of your overall building costs. So, you can save a lot by hiring a drafter and you can utilize this amount in your construction.
An architect can take much time to finish a project because he will look after the practical and artistic features of your home. Architects will include the building codes, fire safety regulations, and zoning in their design. Their jobs are based on theory, and they need some time to finish a layout. But a draftsman can finish your building drawing faster and he can make some drafts for your building. They can also design your project virtually and make a 3D model for your building or home. You can alter some designs according to your needs. But you cannot get this flexibility from an architect. Engineers are too busy, and it can take more than a month to finish your draft.
Check For Their Certificate: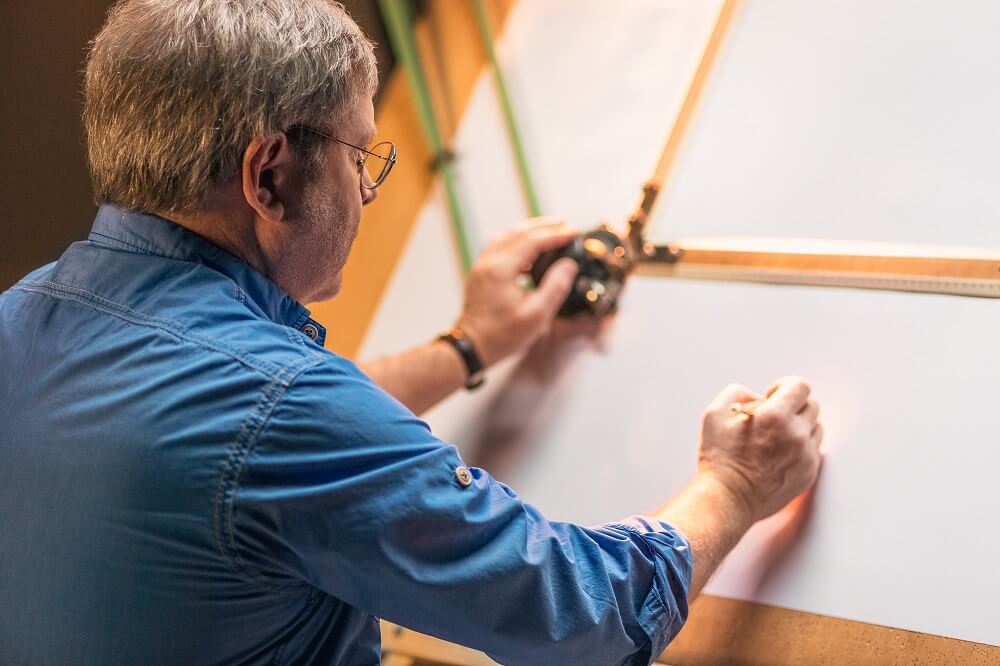 A draftsman has 6-8 years of higher education and he has to complete his four-year degree in engineering and drawing. Draftsmen have some experience in technical and material designs, and they can use different types of dimensions to finalize your design. If you hire them you can rest assured that they make the building drawings ready with technical schematics. But they do not deal with complex designs and they cannot work as an architect. The only difference between them and an architect you will see is the degree of the education and the number of years each takes to complete the education.
So now, you can search for such drafters online and choose the best one for your building project. You must check their qualifications, license, experience level, and past designs before you hire. The person you hire must be trustworthy. They should be able to identify all the problems in the layout itself before a model is being constructed.