Gutters of your roof are essential to keep the water away from your house. But, sometimes these gutters start accumulating leaves and litter, especially in the rainy and winter season. When the litter begins building up, cleaning the gutters become inevitable. The building of debris and rainwater leads to corrosion of the gutters. Ice damming is also possible which may force you to replace the gutters.
No matter what season is going on, it's a simple fact that your gutter should be clean throughout the year. You have to clean it twice or thrice a year, especially if you don't have gutter guards. It is advised to clean them before rainy and spring season to enhance efficiency of the gutters. Gutter cleaning can be a challenging task and you need to hire a professional gutter cleaning service in this regard. But, you can make this task much easier if you follow the upcoming tips.
Start With A Comprehensive Gutter Cleaning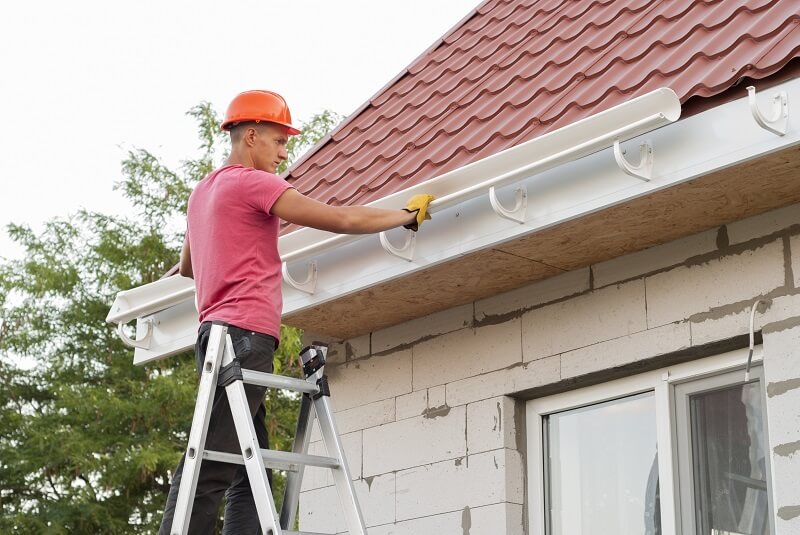 The life of your roof is prolonged by cleaning the gutters to keep the dirt and water away. The most effective gutter cleaning method is to climb up a ladder and wipe out all the litter. You can pull out all the debris by your hand, or you can buy an exclusive scoop from your nearby local hardware store for the same. This scoop will act as a cleaner, but it's not necessary for cleaning the gutters.
You can pull out all the debris by this scoop and drop it on the ground. You can even bag out all the litter and collect it in a bucket. Pick a method which is more comfortable for you. Cleaning the roof becomes essential because the dirt and leaves will be stored in the gutters in the rainy season. 
Trim Down Your Trees To Curtail The Gutter Debris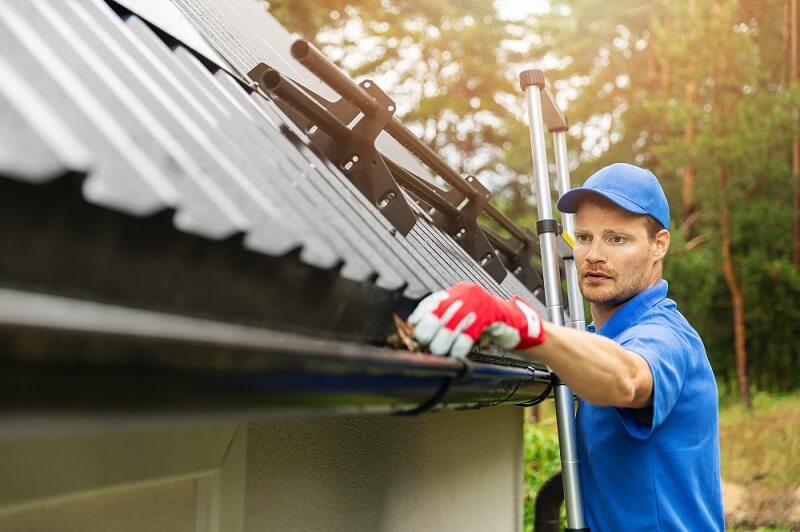 The debris found in the gutters consists of dried leaves, pine needles and twigs that fall from the trees. If this matter keeps building up in the gutters for more than a year, it creates an abundant environment for the seeds. In simpler words, this debris will transform into small plants making the gutter a substitute planter. To avoid such situations, you should trim your trees before rainy and spring season. It allows the gutter to be clutter-free, and the dried leaves and seeds will directly fall on the ground.
Invest Your Money In Gutter Guards
There are different types of gutters guards, and gutter covers available in the market. Some gutter covers are designed for the roof and you can use them to protect your roof surface.
Installing such guards and covers makes prolong the life of roof gutters. Apart from that, the gutter cleaning job also becomes easy after installing such covers and guards. Therefore, invest some money in purchasing durable guards and protection for your roof gutters. 
Contact A Professional Gutter Cleaning Company
The best and most effective way to clean your roof gutters is to hire a local gutter cleaning company. Hiring a company is a perfect choice because it can efficiently clean and maintain your roof gutters. A trusted and well-known gutter cleaning company also suggests you about the best gutter guards and covers according to your roof design.
You can even search on Google and ask for the quote from the nearby companies. Therefore, spend your money wisely when it comes to hiring a professional gutter cleaning company. But, before hiring a gutter cleaning company, you must check their license, certification and experience level. Also read their customer reviews from online to choose the best cleaning services.