It's time for probably the most exciting event in your life – moving abroad! Starting a new life chapter in another country is a fantastic way to gain more business and social opportunities and improve your life. However, the process of leaving your home and relocating to another place is often challenging and overwhelming. Thus, people are afraid of this endeavor and are not sure how to plan it well. Luckily, we've got some tips for you. Here's the ultimate international moving guide you can rely on during this challenging period in your life.
Start your preparations early
The first and the most important tip for an international move is to start early with the preparation. As you get closer to the moving date, you get more excited but also tired and overwhelmed. That's why you need to have a well-planned moving schedule and give yourself enough time to do all the tasks before they pile up. Start with the moving organization weeks or even months in advance.
Make a moving timeline
For a smooth relocation, it is essential to have a moving timeline that will guide you through the process. Create a moving checklist and include all the tasks you need to complete before the big day. No matter how big or small they are, write these tasks down and tick them off as you finish. This is a visual reminder of your progress that will ensure you feel secure about the whole thing and don't forget anything important. Finally, be sure to plan your moving budget to avoid unpleasant surprises. You can even save money when moving overseas, but you need to plan all your expenses carefully.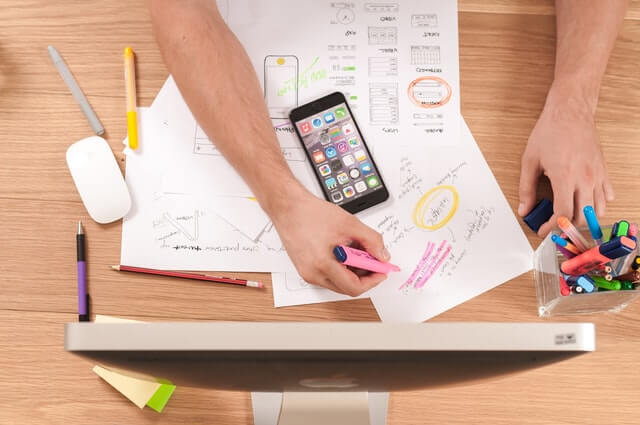 Choose the best way to ship your belongings
One of the first things you should get done is dealing with the shipping arrangements. You can choose door-to-door or door-to-port international relocations. The door-to-door option is the method where professionals bring your belongings to your new address. You don't need to hire an agent to deal with the customs, but you need to take care of the packing, loading, and unloading. On the other hand, door-to-port services start at your home and end at the destination port. This is where you'll need some help from an agent to deal with taxes and customs.
Take care of your documents
Another essential part of international moving is taking care of the necessary documentation. This should be one of the first things on your moving checklist, so you can be sure you have everything ready before the moving day. Have a dedicated file and organize your family's birth certificates, marriage certificate or divorce papers, passports, driving license, child custody papers, social security cards, etc. Also, make sure you get all the necessary medical records and prescriptions needed for any ongoing treatments. People with children should get a separate file for all the school/university records, as these are necessary to continue education in another country. All of the documents should be with you at all times, so be sure to store them safely and keep them handy when traveling.
Pack light
Moving to another country is the perfect moment to sort out your life, but also your household. Decluttering your home before you start packing has a lot of benefits:
it helps you simplify the packing process
you'll need fewer packing supplies
shipping costs will be more affordable
you'll have more space in your new home.
Sorting out your home and removing unnecessary items is a huge step towards a more organized and simpler relocation, so be sure to include it in your moving checklist.
Moving your pet
If you have a pet, you'll need to take care of its documents, too. Depending on the country, there are different requirements for an animal to cross the borders. That's why you should do detailed research and make sure you have everything you need. Your pet might need immunizations, quarantine, and an international health certificate. Contact your vet on time to get all the necessary information. Also, ensure your pet travels safely, whether it's by sea or air. Get an appropriate pet carrier that will not go against any airport guidelines or other travel rules.
Notify everyone about your move
Leaving the country is not that simple. Preparing yourself for the move will be complete only after others know you're leaving. Make sure you inform people you love first – your friends and family. Then proceed to talk to your landlord, employer, bank, utility companies, insurance providers, etc. Leave no task unfinished so you are sure you can move freely.
Remember: updating your address in the post and utility companies is essential, but don't forget to cancel any subscriptions, forward your mail, update your contact details for the main shopping websites.
Mentally prepare for the move
Although you want to relocate to another country, the moving process won't be easy. Emotions are present even in the perfect moving scenario. That's why you need to mentally prepare for this relocation. Before international moving, it's best if you could visit the place and see where you're going. Check out the environment, local people, take a look at your housing options, etc. This will reduce the fear of the unknown and make the transition easier. To avoid feeling homesick, make sure you stay in touch with the people you love. Fortunately, the internet gives us a chance to communicate with our loved ones at any time. Regular video calls with the people you miss will make you feel better. And finally, ask some of them to come over and visit you. Plan their visit and include some of the fun activities you can look forward to together. This will make the meantime more comfortable, in case you feel alone homesick.
Enjoy your new home
International moving is not easy. However, you should enjoy this new life chapter as much as you can. Go out and meet some new people and be open to any opportunities that may come your way. This is a chance to do something new and exciting in your life – so go and grab it!