Bosch eBike is another name of transport or technology for the future. They will be one of the most demandable and trustable transports in the near future. They are not only sustainable but also safe for our planet.
As we know, pollution is increasing day by day and causing global warming. In addition, we can also feel the effects of global warming gradually. Furthermore, we have started feeling the effects of global warming gradually. Therefore, people are trying to find new alternatives to save our planet from being destroyed. Bosch eBike is one such solution as it can do the work without harming the environment.
It is not only environment friendly but also has multiple prime features to impress us. Here, we are going to discuss all those prime and modern features. It will help you understand why you should choose Bosch eBike over others.
However, before that, let's take a look at what exactly is an ebike and how it is different from the regular ones.
As the name suggests, this is a bike which uses batteries as fuel instead of petrol. It is a lightweight transport that looks like a bicycle but has a motor. In short, it is an advanced version of bicycles and regular bikes.
What are the differences between ebikes and regular bikes?
There are a lot of differences between these two. One of the prominent differences is, it uses the battery as fuel in place of petrol. It also looks much more like a bicycle than a motorbike. In addition, it has a motor which is not available in ordinary bicycles, and also it has an LED display like motorbikes.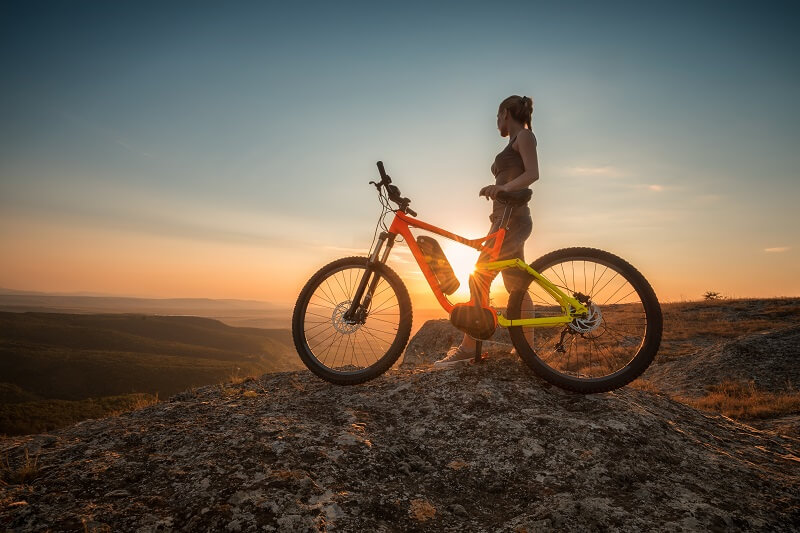 What are the appropriate places for using Bosch eBike?
These ebikes are designed differently for different purposes and locations as well. Thus, you can choose any one of them according to your requirement.
Mountain bike –If you are going to use it for rough and off-road cycling, a fast mountain bike is best for you.
Cargo bikes – These are appropriate if you have kids to pick up from school.
City bikes – If you are thinking about using your ebike as regular transport to go to the office, then you should choose city bikes.
Trekking bikes – These are appropriate for adventure seekers. Also, they can be used in place of other bikes like mountain bikes or city bikes.
What are the main and new features of the Bosch eBike? 
 Batteries – It has a high-capacity battery to give you long time support.
4A charger – It helps to charge batteries fast to save your time and continue your journey.
Motor – Bosch eBike has a powerful motor for a smooth riding experience.
Display – You will get an LED display to see every detail in it. It also ensures its visibility in the bright sun.
Ebike flow app – This app ensures to give you a better experience by connecting you to the control centre.
Power tube 750 – It helps you to cover long distances without putting in any extra effort.
Here, we have given you all the information about Bosch eBike. We hope now you can understand the benefits of an ebike and why you should choose it. It gives you all the luxuries you can expect from an ebike. Thus, it is far better than a regular bike.
Best part is, it makes you an environment-friendly person, ensuring your contribution to save our earth which is not less of an achievement. Bosch is also well known for good customer service. Thus, if you face any problem after purchasing the ebike, you get immediate help. Now, choose the suitable Bosch ebike for yourself and enjoy your journey.