Christmas is exciting for everyone, and nothing such as a pandemic or lockdown is going to stop people from celebrating it. However, it's essential to stay safe to get the best out of the coming festival.
As Christmas is nearly two weeks away, it's time to add glamour and festival vibes to your home. From arranging a Christmas tree to buying presents for all your loved ones – this month is going to be busy, fun, and energetic for you and your family.
But with hurried lives and busy schedules – you may be struggling to find time for decorating your home. And you may also feel stressed about how to do the decoration within a limited time. So, to bring you out of your stress, we've listed here the 14 splendid ways to decorate your home. All the mentioned ways are easy and quick to implement. So, without wasting any more second, let's get started:
14 Splendid Ideas to Get the Best Festival Vibes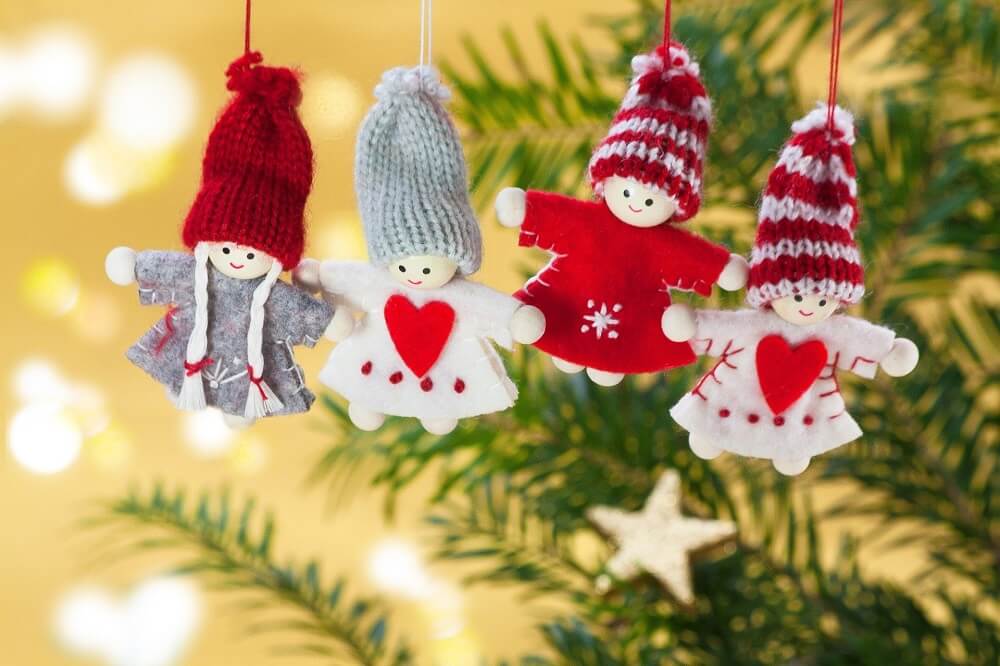 1. Decorate with figurines
Bring out every doll, wall hangings, toy soldiers, etc., and decorate every room with them. It's one of the quick ways to decorate your home. Don't worry if you don't have the items in Christmas colors. You can paint or leave them as is; whatever you do, it will bring your home color.
2. Match gift wrapping with interiors
Wrap your gifts in a way that matches your interiors. For instance, you can pick wraps in the color of your house paint or theme. And decorate the gifts near the tree to get an aesthetic and pleasant festival vibe.
3. Give a fun twist to your ladder
For a quick home décor idea for Christmas, use your ladder. Place it near the tree and decorate it with hangings, figurines, dolls, stars, flowers, etc. It's a nice and quick way to deck up your home. It's also appealing to the guests who visit on the big day.
4. Decorating in layers
Frills, laces, and whatnot. Transform your living room, entryway, kitchen, dining room with layers of frills and laces. In between, add Santa masks, Christmas bells, flowers, etc. to achieve an immediate festive look at your home.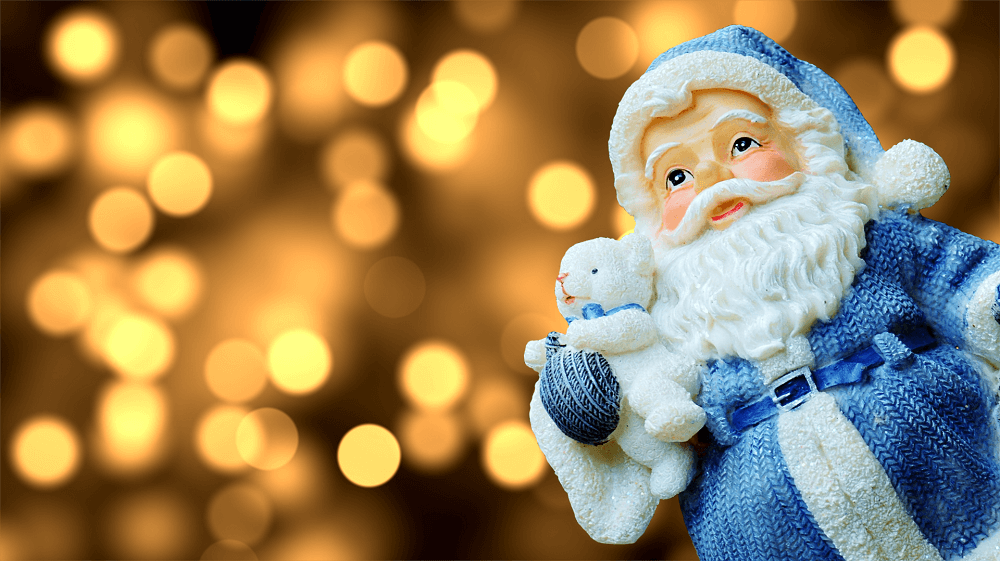 5. Tie Christmas bells together
Christmas is incomplete without jingle bells. So, tie them to a string and decorate it along the outside of the stair length. For an added effect, try adding ribbons and other decorative and shiny strings to the stair wall.
6. Elevate you bar stand/place
Everyone enjoys the festival with a glass of wine. It's also perfect as a welcoming drink. So, don't neglect your bar stand and decorate it with ribbons, bells, red laces, and flowers.
7. Make your dining table stand out
Christmas calls for those hearty family meals. If you're having guests, you all will dine together, so make your dining table stand out. You can place a Santa-themed table cloth, and tissues in white and green color. You can also decorate the table legs to have an added festive look.
8. Display your artwork
One of the best ways to decorate your celebrating place is by displaying your family's artwork. It not only has that personal touch you need but also is the quickest way to deck up your space. It's even more fun when you have kids who drew a lot of pictures in the past.
9. Try other vibrant colors this Christmas
Christmas is not only about white, red, green, or gold. Try other vibrant colors like purple, yellow, orange, and other sunshine colors. It not only adds color to your cold home but also seems lively and welcoming to the festive season.
10 Spruce up your kitchen
The kitchen is where you cook and dine, so don't neglect to decorate that space. Try adding ribbons, laces, and other items to the cupboard walls, kitchen island, and other suitable places.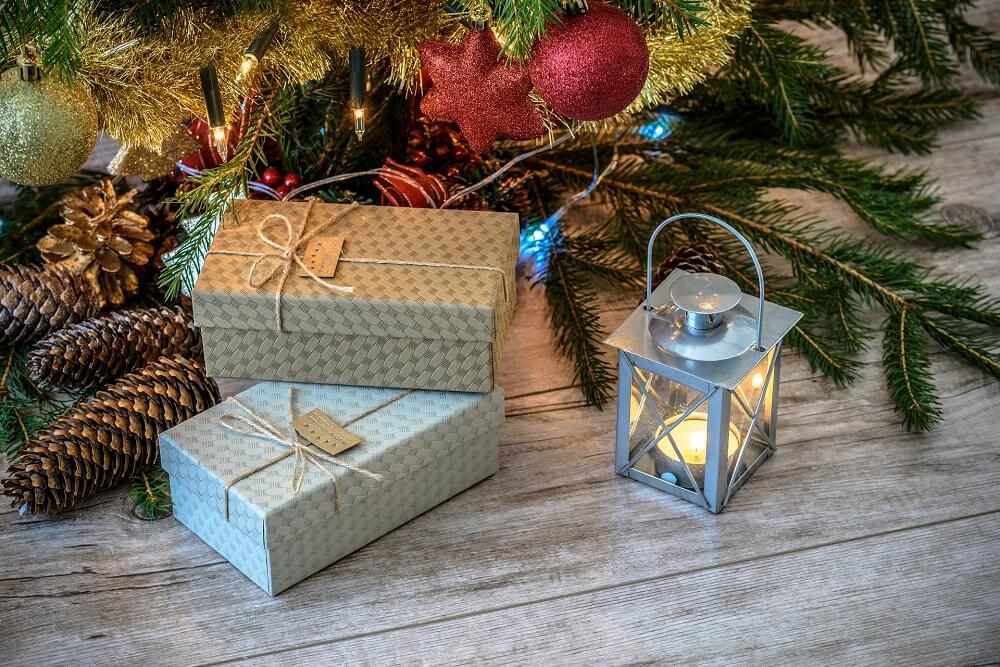 11. Decorate the whole house with garlands
If you're looking to decorate your whole house, then the quickest way is by hanging decorated garlands on the doors and walls. You can even do that to your bathroom door as well. And inside the wash area, you can place Christmas themed décor items. For more ideas, check out the must-have bathroom accessories to improvise according to the Christmas theme.
12. Attractive main entrance with playful objects
When Christmas decorating gift, don't forget about your main entrance. You can place Santa dolls, garlands, figurines to make your main door attractive.
13. An artificial but alluring fireplace
Perhaps the most interesting place to celebrate Christmas is near your fireplace. But if you don't have a fireplace, you can create a makeshift fireplace by placing candles, lanterns, string lights, etc. It will create an artificial but alluring place to open your presents and spending with your family.
14. Use copper wirings and tapes for decorating
Imagine you have a lot of unused copper wire at your home. You can use the wire to create small creatures like trees, dolls, stars, etc., and place them near your Christmas tree to give that golden yet contemporary look to your Christmas house.
Well, these are some of the best and quick ways to spruce up your home this Christmas. Follow these ideas and make sure your house is welcoming not only to your guests but to Santa Claus as well. Who knows, you may receive more gifts this year.