A DIY house remodels sounds like a fun and adventurous project. Regardless of the room, you can probably already gather ideas about the changes you would like to make or home improvements to implement. You're possibly even experienced with renovations. Nevertheless, you will need to do your research and determine what you can do without hiring professional assistance. Before you rush to remodel your house or apartment and start writing a list of things to do, take a thorough look at everything that is ahead, including the costs and deadlines. The general rule is to undertake projects where you feel comfortable enough to end up with good results. Here's how to plan a DIY house remodel.
What Are The Things You Can Do By Yourself?
Most people are comfortable with a brush in hand and can save some money with cosmetic home improvements. Others are ready to expand their skillset to install tiles, replace coverings or even renovate the bathroom themselves. However, homeowners should avoid DIY jobs that, if done improperly, could have unfavorable results, such as leaking plumbing inside a wall or shoddy electrical work that can start a fire.
Part of the DIY decision focuses on homeowners' expectations of the finished project. Professionals know the tricks and techniques for achieving high-quality results. For example, inexperienced workers can lay tiles, but floors and walls could end up far from perfectly flat. You might also need pros to help with heavy lifting if you have a lot of bulky furniture. Hiring professional movers to help you during your renovation project could prove to be life and back-saving.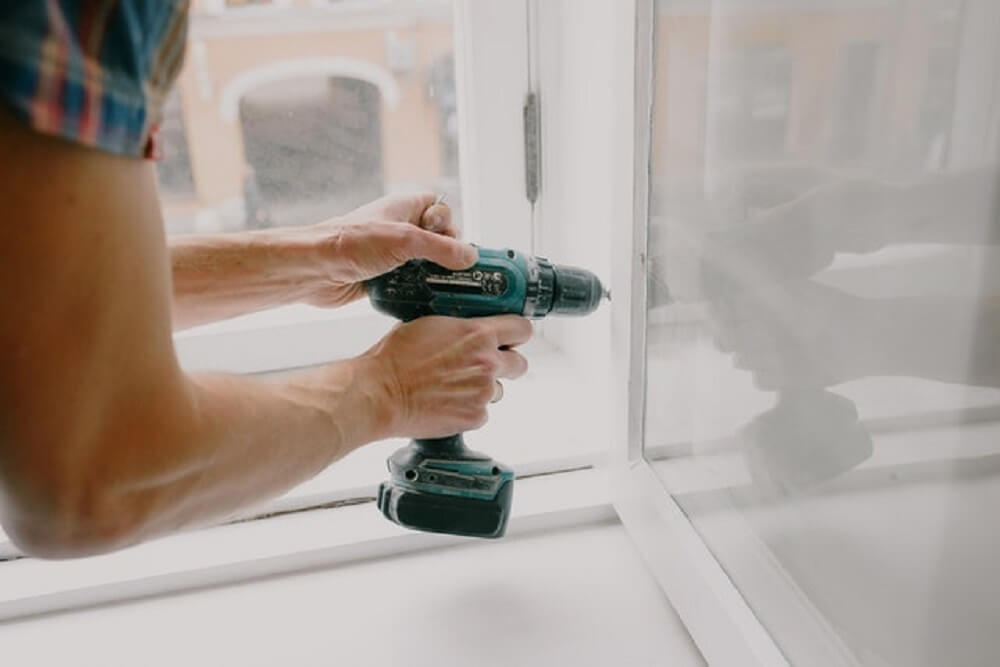 You mustn't forget the necessary tools and equipment. Renting is always an option, but the costs can add up quickly if you only work in your spare time. So, when you develop a DIY budget, include the actual cost of buying or renting tools and equipment.
Ideas for a DIY house remodel
Home remodeling is one of those things that feels like it's never fully finished. But the little things do make a difference. Even minor changes can make your living space more pleasant. Whether it is about improving a new home or remodeling an existing one, everything should be comfortable and functional. That is why we have prepared a list of tips and tricks to help you plan a DIY house remodel.
Get rid of the unwanted furniture
Decluttering your home should be the first step in any remodeling project. You should get rid of everything that no longer serves you and just takes up space.
If you want a head-to-toe renovation, consider removing old tiles, sanitary ware, flooring, electrical switches, built-in furniture, interior doors, etc. You can do all this by yourself, but make sure to dispose of all the things at a suitable location. The best option is to donate everything that could still be useful and recycle the recyclable items.
Paint the walls
Painting is a great way to freshen up a room without spending much money. It is generally not a difficult task, primarily because you can finish everything quickly by following basic rules. And you can even invite a few friends to help! It's recommended to start the painting phase only when all the rough work, such as carpentry or installation replacement, is finished.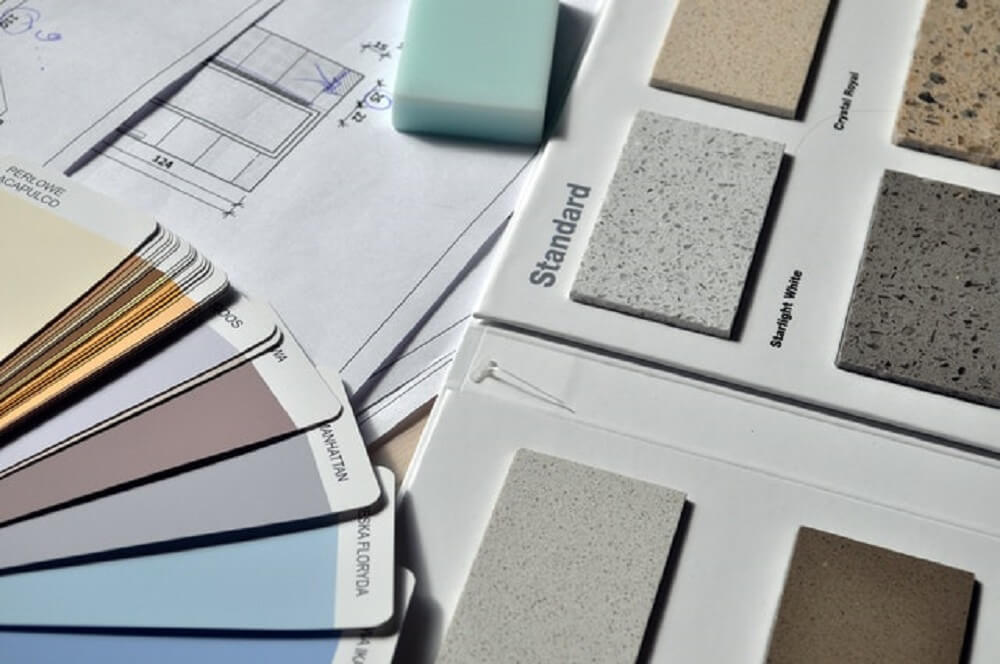 Before painting, it is necessary to prepare the walls: patiently and thoroughly smooth and sand them, then apply two coats of paint with mandatory drying between them. If you want to paint the exterior of your home, you might need to put in some extra work and preparation.
Apply wallpaper
You can give your room a brand-new look by experimenting with wallpaper. This can be a fun and easy DIY project. You can use wallpaper to add texture to a room, emphasize a specific wall, frame an attractive piece of furniture, or contrast the colors of your interior. You don't have to stick it on the wall. Consider the option of putting it on shelves to create a patterned background for books, picture frames, and trinkets.
Freshen up the cabinets and shelves
Giving old cabinets and shelves a fresh look is one of the quickest ways to change the feel of an entire room. You can apply a fresh coat of paint, make them shine, or change the placements. Even just changing the cabinet doors or knobs can make a big difference. If you are feeling extra creative, consider making new pieces. Working with your hands and getting crafty is one of the most rewarding feelings, guaranteed!
Give your bathroom a new look
Remodeling a bathroom is easier than you might think. Assess the needs first, then plan both the time frame and the budget. Determine what needs to be arranged, and compile your wish list. Changing old faucets is a relatively simple job, and it will undoubtedly refresh the look of the entire bathroom. You can also change the old mirror and install a new, modern, large one, which will bring light in and give your bathroom a completely new feel.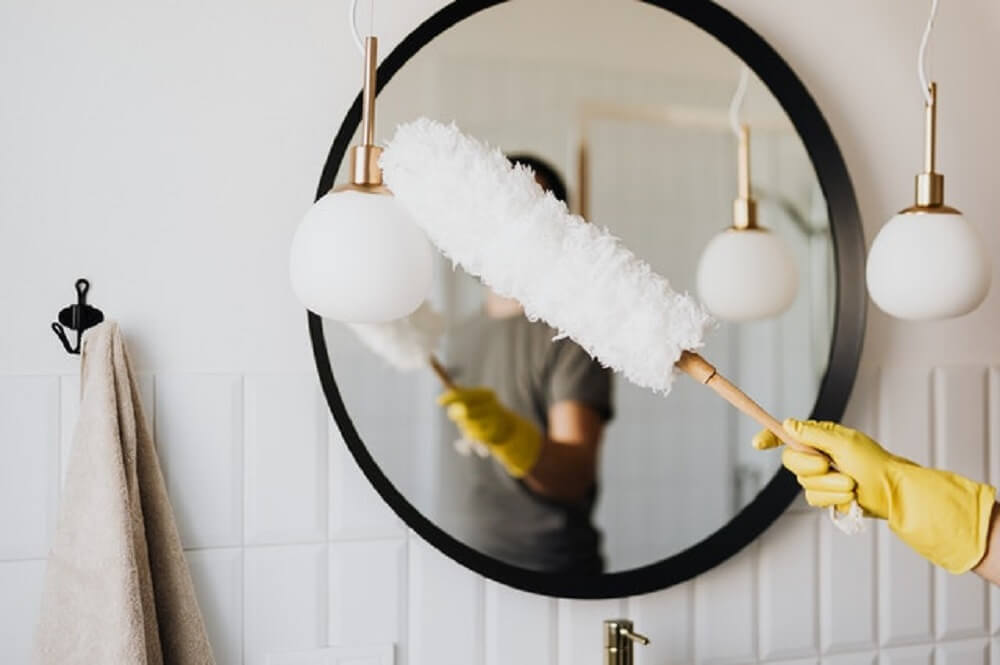 Depending on how much you can afford, adding a modern color to your bathroom can make the difference between the bathroom you enjoy and the one you rush out of in the morning! For organic Zen vibes, use nature-inspired colors – brown, green, blue, and beige. Whether it's paint, wallpaper, or towels, you can modernize your bathroom instantly with a palette of pleasant colors.
Final Thoughts
If you want to plan a DIY house remodel, know that you don't have to go through a lot of stress and hassle. As you can see, even the most minor home improvements can make a huge difference. Remember to have fun with it – your house is also a reflection of your personality. Good luck!