Launch your website for your business and promote your website online. Like your store, you need to advertise your products and services online. You rely on traditional marketing methods, like newspaper ads and television advertisements. You can even print your ads on billboards, buses, and vehicles. But, you need to pay a recurrent amount for such traditional ads and you can save your cost by choosing a digital marketing agency. Digital marketing agencies can provide multiple services including paid promotion, brand recognition, email marketing, social media marketing, PPC ads services, and more.
Reason To Hire the Marketing Agencies
A business will not grow unless it reaches out to its customer. Your customer doesn't know you exist and you have a product or a service exactly of their need. So, you can access a wide range of services from an agency, and you do not need to pay different amounts to multiple agencies. The digital marketing agency can make your SEO-friendly website, and optimize your website with the right keywords, content, and links. They will also fix the structural issues of your website if required. You do not need to personally go and talk to the customers. It is their duty to do the rest. You are now free to focus on your business now. They bridge the gap between the customer and the owner of the business.
Tips To Choose The Best Digital Marketing Agency:
There are many digital marketing companies available in the market and it is really difficult to choose the best one. To choose the best digital marketing agency, you can follow the below-mentioned steps:
Before you choose the agency, you need to set your goals and budget. You should ask the agency a few questions, like how much will you need to pay and what kinds of services they can provide. They should analyze your requirements to prepare a marketing plan for your business. Most of these agencies provide some standard packages and you should check their features before you hire.
You need to check the background of an agency before you hire. In this case, check the businesses that have worked with, and you can ask for feedback from these businesses. You can also read their reviews online to understand their nature of work. For example, if you are looking for a digital marketing agency for your content marketing then you must check their blog. Similarly, you can check their social media profiles if you want to hire an agency for social media marketing.
Search Engine Optimization Services
Almost all digital marketing agencies offer search engine optimization services, but most of them fail to optimize your website. Once you hire an agency, they will suggest you go for paid promotion or SEO paid advertising. They will optimize your ads and publish your ads on search engines. For SEO, they should optimize your website with the right keywords, links and content, and they should help you to increase your website traffic in an organic way. So, you must choose an agency that can increase the ranking of your website organically.
Ask for some campaign examples before you hire a digital marketing agency. They can deal with different types of campaigns such as press releases, content marketing and social media marketing. So, you can check their samples before you hire.
Apart from that, ask for the RFP or 'request for proposal' to such digital marketing agencies and compare their prices to choose the best one. Then you can visit their office to discuss your project in detail.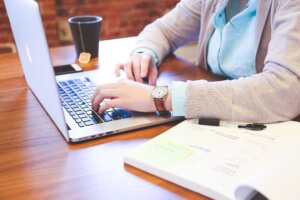 Digital marketing agencies can prepare a marketing strategy for your online business, and they can make the necessary changes in their strategy whenever required. So you do not need to recruit a team for your digital marketing, and you can outsource your marketing segment to a digital marketing agency to save your cost. There are freelancers available online who can develop your website and they can also provide SEO services. But they do not have paid tools and software to optimize your website and you can face major technical issues on your site.