Bathroom windows are essential to any bathroom, but they can be challenging to decorate while maintaining privacy. Bathroom window frosting is an elegant and functional solution that allows natural light in a while keeping prying eyes out. In this article, we'll explore the benefits of bathroom window frosting and share inspiring design ideas. Read on to know more in detail to have an overall better understanding!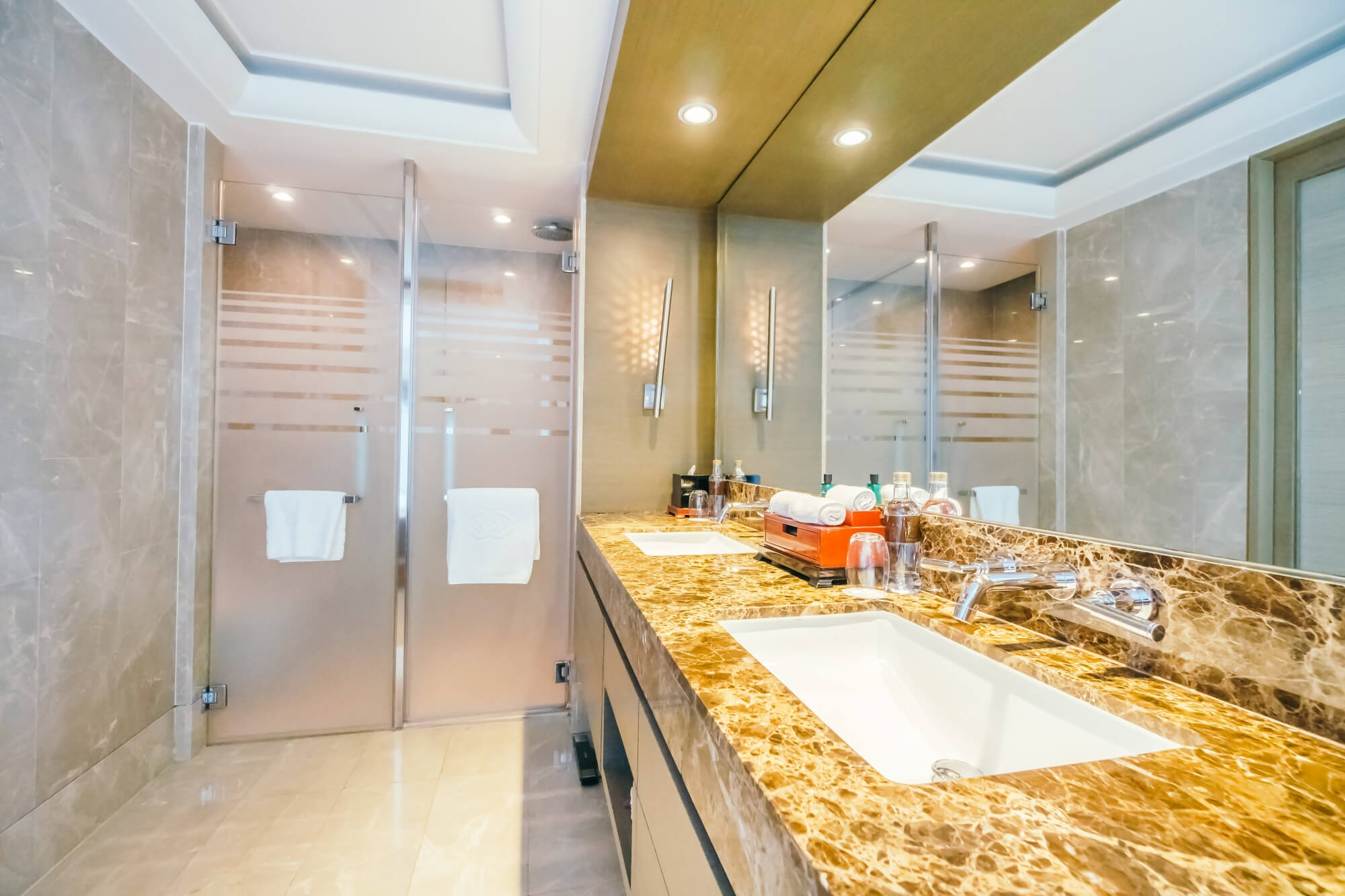 Top Benefits of Bathroom Window Frosting- Points To Note
1.      Improve The Privacy of Your Bathroom:
Many customers say that privacy is the main reason they want window film. This is where the role of bathroom window frosting comes as a great choice. This client, for example, put frosted window film in their bathroom. By only putting it on the bottom half of the windows, the client could keep the sunlight and have more privacy.
2.      Makes Your Bathroom Safer:
It's easy to see why windows are thought of as a weak point in most homes. It makes sense to put safety and security window film in a bathroom. Safety window film, for example, can keep the glass from breaking. Safety window film will keep people from getting hurt or being forced into a building during an attempted break-in, an earthquake, or a severe weather event. For example, any company combines all the benefits of bathroom window frosting with protection attachment systems.
3.      Helps Maintain Cleanliness:
How do you clean the glass that's been frosted? It is easy. The bathroom window frosting glass is easy to clean and lasts so long. A damp cloth can be used to clean it, and it can be dried with some old newspaper. Is there a better way to clean something you've ever heard of? It's easy and quick, but the result is still exquisite.
 4.      Allows Natural Lighting:
Since many of us like to get dressed in the bathroom, it makes sense to have natural light there. Putting window film in your toilet won't make the sun less powerful. The sunlight will be great, depending on the type of film you choose. This includes using films with frosted or patterned edges. Window film is a great investment because it gives you privacy, blocks UVA rays, and lets in natural light. When discussing UVA, remember that window film can help protect your skin from this harmful radiation. With window film, getting ready will look great and be better for your skin. Check out this project to see how window film was used to improve another great bathroom.
 5.      Adds Elegant Touch:
Bathroom window frosting glass is unique and can add a touch of style. Frosted glass is made to last for many years and is very flexible, so it can be changed to fit your needs whether you're installing it in a business or at home. Frosted window film is useful and can also add a strong decorative element to your windows and is a unique addition to any room. It's also easy to set up and take down, so if you ever want to eliminate it, it's easy. But if you only wish to frosted window film for decoration, think about a decorative window film instead.
 6.      Consumes Less Energy:
Bathroom window frosting can reduce the sunlight through the window, making it feel cooler inside. People also like it in the winter because it can block the cold and keep the room at a normal temperature. Frosted bathroom window films may look simple but they help save the environment. With these solutions, you don't have to leave air conditioners and heaters on for as long, which saves energy.
Conclusion-
In conclusion, installing bathroom window frosting is an excellent choice to enhance your bathroom's privacy and safety. Not only does it provide a stylish and modern look, but it also keeps prying eyes out while still allowing natural light to filter through.
And let's not forget about the added benefit of a tough layer that makes the glass less likely to break, providing an extra layer of protection for you and your family. So, say goodbye to the worries of a bare bathroom window and say hello to the peace of mind that comes with frosted window film.