Believe it or not, the high price tag of home appliances make people sacrifice their convenience and desires. However, now, with the option of rent to own appliances, one doesn't need to sacrifice their needs and requirements. In earlier times, it was the catering services from which one could borrow appliances, but with times changing, now people can rent and own appliances when they are moving from one place to another or are going for a rented apartment on vacation.
Go For Renting If You Want Better Upgradation
So, if you want to furnish your home or want to upgrade the entire functioning of your home, then it is time to look for other options. Options like rent to own appliances help you to stay within budget while fulfilling your desires. It also helps to get the functionality you want at your home with the help of necessary home appliances.
Here is the list of pros and cons of rent to own appliances created by the field experts to help you make an informed decision.
Renting Won't Make You Go Out of Budget:
In general, home appliances are a costly deal. Purchasing any item for the home can cost you an arm and a leg as they are expensive. Freezers, washers, dryers, and high quality advanced commercial appliances all can be taken on rent now. You either pay one time, or go for EMI options that will reduce your financial burden. In both cases, you need to spend a huge chunk of money to get your favourite home appliances. However, when you rent appliances, even if you don't have a huge amount in your bank account, you still can enjoy the functionality of the appliances.
Complete Your All Desires
When you rent the products, you don't need to sacrifice your choice by seeing the price tag on them. Renting helps you to build your dream home more efficiently. Apart from this, you don't need to settle on the things that you don't really like.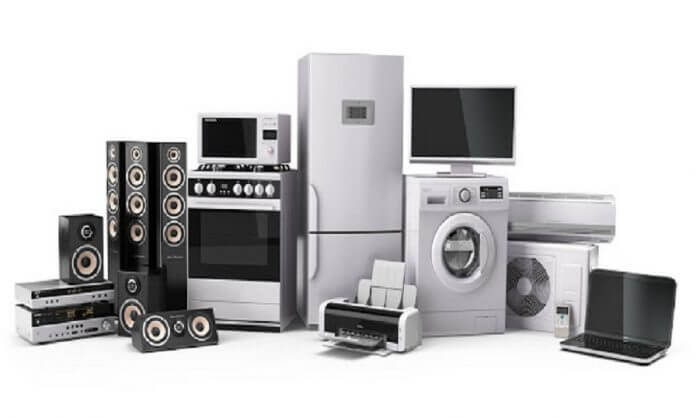 Flexible Payment Options 
When you rent home appliances, you will get more flexible payment options that give you access to the appliances you want to have at your home. In addition, by agreeing on a long term rental in case of rent to own appliances, you can easily pay the amount in smaller chunks and own the appliance in the end.
Upgrade The Appliances Whenever You Want 
You can easily upgrade the appliances whenever you want. Renting helps you in getting the full benefits. Here you can get the appliances according to the space and decor of your place. You can make your home look the best with the help of trendy appliances. You don't have to wait for more for upgrading your appliances.
Cons Of Rent To Own Appliances:- 
Interest rates are very high 
The interest rate of the rent to own appliances is higher than standard interest rates. However, the interest rate varies from one shop to another. Still, on average, it has been said that the interest rate is higher, and you may have to pay higher to use the appliances.
Hidden costs
You can talk to the store or brand to know if there is any additional running cost involved. Therefore, it is recommended you read the contract in detail. So that you can easily get to know if any kind of hidden costs is associated with renting the appliances. And if there is no hidden cost, then you can enjoy the benefits of rent to own appliances by paying a significantly less amount.
Considering these facts, it is quite clear that rent to own appliance is a good choice for people. It enables them to experience the quality of life through proper appliances while staying within budget. It is an easy and hassle-free process.