Moving into a new home is no easy job, but if you look at it as being your next big adventure, you can have a new perspective on things. Having to decorate your first apartment is exciting news. You get to put your creativity to work and make your own decisions on what your new home will look like.
The process might seem daunting, but there are a few steps you can follow and make things a bit easier:
Evaluate the space you have – manage the design in every room appropriately.
Don't rush into making decisions – carefully choose a style to decorate your apartment and stand by it.
Make a budget – don't buy anything before knowing exactly what you need
Put your personal touch on your new home and whatever you can do yourself, do it!
Using The Space You Have According To Your Needs
The time has come for you to move out of your parents' house. It doesn't matter if it is for college or finding a new place to call your own; you will leave your family home and start your independent life. An important thing to have in mind when you move into your flat is how to decorate it so that it becomes a home, not just a place to live.
One of the most common mistakes you will see people make when decorating is overcrowding the rooms with furniture. When having a lot of things around the house, at some point, you inevitably get the sensation of crowdedness. You might start feeling uncomfortable and distressed, and your once-lovely home will become a place where you don't enjoy spending time anymore.
The best thing you can do when you start decorating your new place is to optimize the space you have and decide what needs to be in every room. Having a decluttered apartment will help you in the long term, and it will significantly improve your lifestyle and wellbeing.
Choose The Style To Decorate Your New Place
It's a good idea to have a style in mind when decorating your new apartment. Whatever style you choose, try to remember that taste can change over time. For example, even if at the moment you would like to put a big, let's say purple, book cabinet in your living room, at some point you might realize that you would like to change the color of the room.
Before beginning to decorate your first apartment, you should choose the color of the walls. Think if you like to paint or use wallpaper. See if you have enough natural light and, if not, find solutions to brighten the rooms. Check out the state of the floors and decide whether or not you need carpets. Try to think everything through, but at the same time, keep it minimalistic.
You can avoid making things harder on yourself later by starting the decoration project properly. Don't rush into any decisions, don't buy anything in advance, and try to keep everything simple and efficient. Starting on the right track can also make things easier on your pocket. You can style your new home like an interior designer and save money at the same time.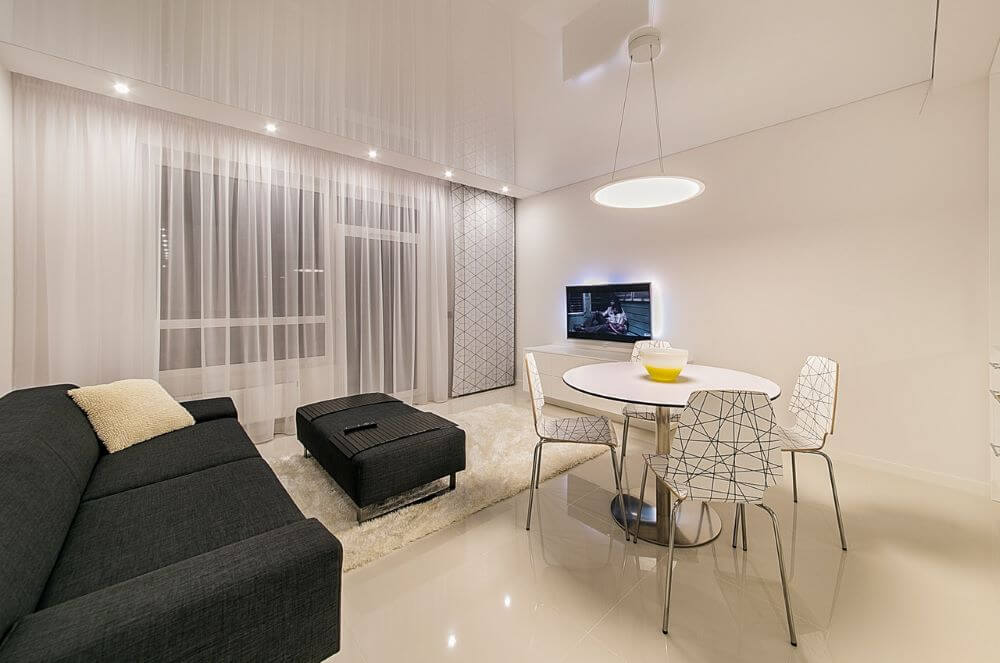 Working With Your Budget
Decorating your first apartment can be quite expensive, especially if you are not well organized and if you don't know what to expect. That's where family and friends come into play. Not only can they help you with the expenses, but they usually have unnecessary things lying around the house. Old furniture can be brought back to life or upgraded so that it matches your needs.
However, you shouldn't cut your budget for important pieces of furniture on which you should be able to rely for the long term. It is a good idea to invest a bit more in things that will stay with you for a long time, like the bed that you will sleep on or the kitchen furniture. These are the kinds of things that you wouldn't like to change too often.
Decorate Your First Apartment DIY Style
Our homes represent who we are in our intimacy. When visiting someone's house, one of the first things you can observe is how it is decorated. Furniture and decorations can tell you a lot about the person that is living there. If you see a big bookstand, you probably think that the person likes to read a lot. If you see a tidy and optimized kitchen, you can presume that you are in the presence of a cooking enthusiast.
Small details can make a big difference, and it is always a good idea to put a bit of yourself into the things you are doing. Decorating your new apartment is also included. You can always choose to do things yourself and imprint your personal touch on your living space.
If you intend to decorate your home in a DIY style, you should start by researching what and how you could enhance the look of your home. You can find easy tips and tricks, watch short clips or find specific sites that can help you learn how to DIY.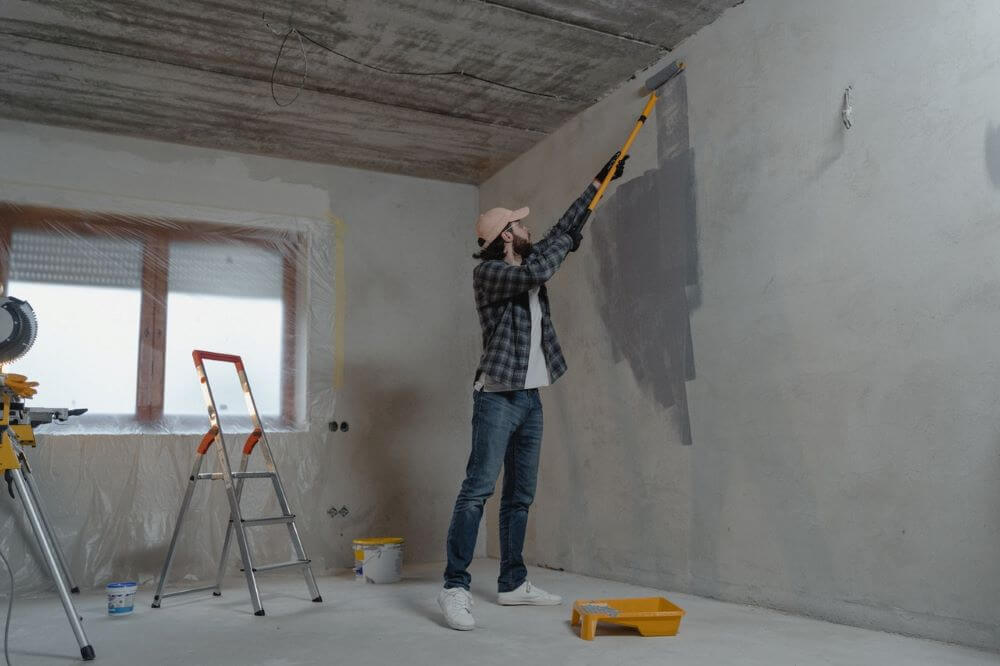 When the time comes to decorate your first apartment, always start with a plan. Organize ahead, think things through, and don't be afraid to ask for help if it is needed. Experience comes with time, but even so, you can do a great job of decorating your home from the first try.